Upon Arrival
Students who have been assigned a room have to go to the housing corporation's office upon arrival. The AUAS arranges arrival days with full service. On this page, you will find information on about what to do upon arrival.
On this page: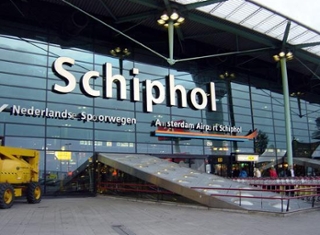 At the housing corporation's office, you can pick up your keys and make a payment (or show proof of a previous payment) for the first month's rent. This payment can be made with a credit card, or a bank card that uses the Maestro system. Make sure that your credit card will not expire before the end of your lease. If you prefer to pay in cash, you must go to one of the GWK Travelex offices in Amsterdam and make the payment there. Please contact your housing corporation for more payment details.
The AUAS and the housing corporations arrange an Arrival day with full service on:
Wednesday 30 January 2019
On this day, there is also a pick-up service from Schiphol (Amsterdam airport).

Arrival
If you arrive before the official start of your rental contract and want to find accommodation for a couple of nights, you can find some options here.
Check-out Procedure
Towards the end of your lease, you will have to contact the housing corporation to make an appointment to check out. The caretaker has to make a final inspection of your room and collect the keys. Leave your room clean and tidy. The costs of damage to the room or failure to clean it will be charged to you. You will receive a letter from the housing corporation about the check-out procedure.