AMFI alum Ruben Jurriën wins the 2022 Lichting award
6 Sep 2022 15:09 | Faculty of Digital Media and Creative Industries

Ruben Jurriën, an AMFI graduate, won the 2022 Lichting fashion award on Friday 2 September. Each year, Lichting presents the best graduates among the seven Dutch fashion academies during Amsterdam Fashion Week. A panel of fashion professionals named Ruben 2022's most promising talent in the Netherlands.

With his collection 'Pak van Mijn Hart!' (A Dutch saying that translates as 'a burden lifted from my heart' and the literal translation is 'suit of my heart') he won the Lichting 2022 award; a cash prize of €10,000, a show at Amsterdam Fashion Week and legal advice from law firm and intellectual property experts Van Kaam.

The jury praised Ruben for both his authentic and sincere concept as well as his polished collection. "Ruben brings a fresh perspective into fashion with his childlike enthusiasm and innovative thinking. He spreads a message of love and positivity through a well-executed collection."
Celebrate your inner child
AMFI spoke to Ruben about Lichting and his graduation collection: "I worked very hard on this, but the process was really worth it. I am proud of the development of my identity as a designer and the guidance I received. All of my years at AMFI came together in this final collection and my signature style."
Ruben describes his design style as Femboyant: "My style is about celebrating your inner child, living happily and flamboyantly. I like to break the fashion rules and make my collection wearable for everyone. Classic garments that can be adapted to any size."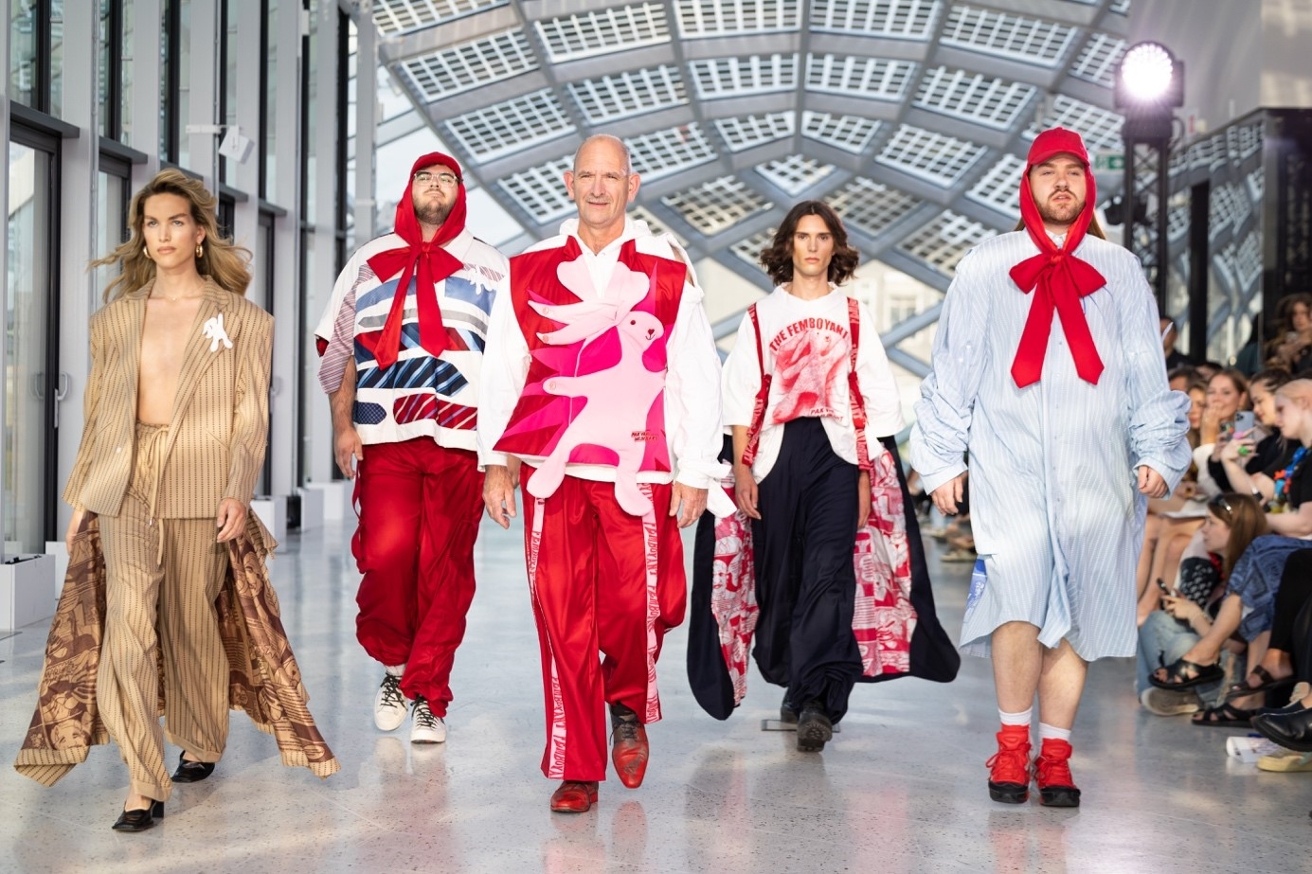 Digital designing
He digitally designed twenty graduation looks, of which he also made five physically. "I did the digital specialiation Hypercraft at AMFI, drawing digital patterns so that you can see what it looks like right away. Since all samples are digital you don't have any waste in the experimental phase of design. When I am satisfied with the digital design, I print my patterns."
Engaging all the senses
Lecturer Andrea Kristic accompanied Ruben during his graduation project: "Ruben designs with all his senses. He is a rebel with a cause but also one with a great heart. An example that it can all be more loving and playful in the fashion industry."
ABOUT AMFI
AMFI, part of the Amsterdam University of Applied Sciences, is the largest fashion institute in the Netherlands. AMFI educates students to become the designers of the future fashion industry and change it in a sustainable direction. AMFI is the only fashion institute in the Netherlands that covers the entire fashion chain in its education programme: From design and production to distribution and communication.
For more information please contact Olivia Bijman (0613216044).