Amsterdam School of International Business
Insurance
Do you know which types of insurance you need when studying in the Netherlands? Check this page to make sure you are fully covered!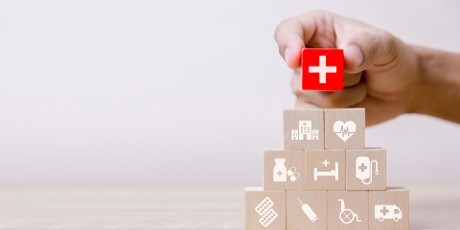 We can imagine you have questions or concerns about the coronavirus outbreak. You can visit amsterdamauas.com/coronainfo for relevant information and an overview of frequently asked questions and answers. Keep an eye on that page for the latest updates.
For specific questions regarding coronavirus insurance matters check this page.
HEALTH INSURANCE
All international students need health insurance when staying in the Netherlands. This is obligatory under Dutch law. Being properly insured is important as well in order to avoid potentially high medical costs.

LIABILITY INSURANCE
You are strongly advised to take out third person liability insurance. Liability insurance will insure you when you cause an accident and somebody is injured, or if you damage someone else's property. Although this is not mandatory, it is important to be properly insured and avoid potentially high (unwanted) costs. In some cases, liability insurance is already included in your health insurance package. This is also the case in the health insurance company recommended by the AUAS.

OTHER TYPES OF INSURANCE
The following types of insurance are not mandatory, but are important to consider:
Travel insurance; chances are high that you will explore Europe during your stay at AUAS and therefore it is recommended to take out a good travel insurance,
Household contents insurance: covers the contents of your home against losses due to causes such as theft, fire or water damage.