INTERNATIONAL CROSS-INDUSTRY SAFETY CONFERENCE (ICSC)
AND EUROPEAN STAMP WORKSHOP AND CONFERENCE (ESWC)
From the 31st of October till the 2nd of November 2018 the Amsterdam University of Applied Sciences organizes the 3rd edition of the International Cross-industry Safety Conference (ICSC) together with the 6th edition of the European STAMP Workshop and Conference (ESWC), both events dedicated to practical and theoretical aspects of safety. The ICSC aims to function as a platform to disseminate and share knowledge and experience about safety within and between industry and academia. The ESWC focuses on applications and studies related to the Systems-Theoretic Accident Model and Processes (STAMP) which is a new systems-thinking approach to engineering safer systems. This year's common theme for both conferences is "Safety Management: Structures or Networks?".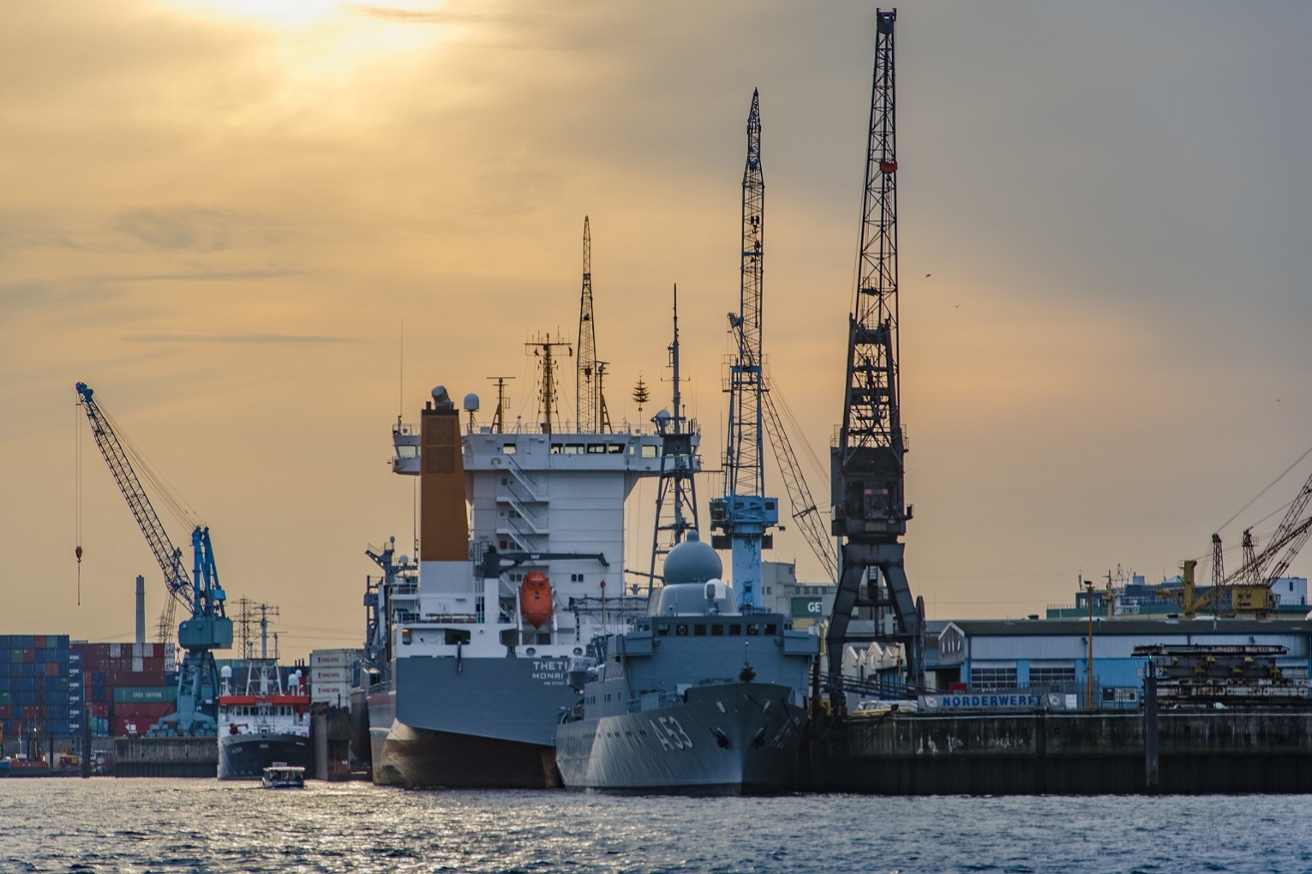 ICSC
For all industry sectors safety is one of the main focal points. Organizations have recognized that safety improvements contribute to the achievement of broader business goals. However, academics might focus on problems that the industry is not highly concerned with, and the industry is not knowledgeable about research results that can be used to solve safety related problems. Moreover, even best practices are not widely shared across different industries.
The ICSC is a unique opportunity to bring together the various industry sectors and academia. The event aims to become a hub for discussing current and future safety challenges and ways to deal with those.
ESWC
Traditional system safety approaches are being challenged by the introduction of new technology and the increasing complexity of the systems we design, manufacture and operate. STAMP and its associated tools deal with the complexity of systems and provide systematic ways to analyze and assess existing and conceptual systems proactively or detect and illustrate deficiencies
revealed through investigations. The ESWC brings together researchers and practitioners who apply, or want to get familiar with, STAMP that is widely used in different sectors such as space, aviation, healthcare, defense, nuclear, railways, infrastructure and automotive.
Read more
Prof. George Boustras (European University Cyprus)
George Boustras is currently Professor in Risk Assessment at European University Cyprus and Editor-in-Chief of Safety Science (Elsevier). Furthermore he is the Director of the Center for Risk and Decision Science (CERIDES) of EUC. Prof. Boustras has earned his PhD in Probabilistic Risk Assessment from CFES at Kingston University, London. He has consulted the Government of the Republic of Cyprus as well as private organizations in a variety of occasions. He is also member of the Management Committee of Secure Societies - Protecting Freedom and Security of Europe and its citizens of the European "HORIZON 2020" Program.
Stephan Berndsen (Dutch Safety Board)
Stephan Berndsen is currently Investigation Manager at the Dutch Safety Board (DSB), responsible for the sectors aviation, crisis management and relief, road traffic and health. Also Investigation Manager for several large investigations, such as the follow-up on the recommendations made by the DSB in the MH-17 report concerning flying over conflict zones and projects concerning the food safety system, the collision of a benzene tanker with a dam and the dangers of hemp plantations in houses. Until September 2017 he worked as a manager at the Ministry of Security and Justice. He has written his PhD dissertation on dynamics of deadly governmental accidents ('Between Error and Evil', PhD June 8, 2015) and has done scientific research on rule breaking by governments.
Pier Eringa (ProRail)
Pier Eringa has been Chairman of the Board of Directors of ProRail since 2015.ProRail is the Dutch rail infrastructure manager and responsible for the entire railway network: construction, maintenance, management and safety. From 2010 to 2015, he held the position of chairman of the Albert Schweitzer Hospital in Dordrecht, a large Top Clinical Hospital. Before that time he was municipal secretary of Nijmegen and responsible for the municipal organization. The most important assignment at the time was to restore trust between the board, the civil service organization and residents of Nijmegen. He also held various positions at the Police. He started his career as inspector of the municipal police and police chief of the Police Flevoland.
Between 1999 and 2002, Eringa worked as Regional Director NS Reizigers and was responsible for the transport of train passengers in the North East Netherlands (provinces of Friesland, Groningen, Drenthe, Overijssel and Gelderland). He was also Corporate Director Safety and member of the national Management Team.
Eringa currently holds the following additional functions. He is chairman of the Supervisory Board of Aveleijn a healthcare institution for clients with intellectual disabilities. Vice Chairman of the National Police Supervision Committee, chairman of the Supervisory Board of amateur football section of the Royal Dutch Football Association KNVB and vice chairman of the KNVB Association. Supervisory Director at Roxit and Chairman of the Supervisory Board of Vitree Triade.
John P. Thomas
Dr. John P. Thomas has a background in CS, EE, Computer Engineering, and Systems Engineering and spent a number of years in industry working for aerospace, automotive, and defense companies. He holds a Ph.D. in Engineering Systems and he now works in the aeronautics and astronautics department at MIT. For the over 10 years his research has focused on developing STAMP-based methods. His work includes creating stuctured processes for analyzing complex automated and human-intensive systems, especially systems that may behave in unanticipated, unsafe, or otherwise undesirable ways through complex interactions with each other and their environment. By using control theory and systems theory, more efficient and effective design and analysis processes can be created to prevent flaws that lead to unsafe or unexpected behaviors when integrated with other systems.
ESWC
ESWC
ICSC
13.00-14.30
CAST Accident Analysis Introduction Tutorial
(Mid Air Collision) - Simon Whiteley
Whiteley Aerospace Safety Engineering & Management Limited,
United Kingdom
STPA Hazard Analysis Introduction Tutorial - Martin Rejzek
Zurich University of Applied Sciences, Switzerland
14.45-16.15
RM Studio STPA Module: Introduction and
hands‐on to the RM Studio STPA Module
software - Svana Helen Björnsdóttir & Christopher Brown
Stiki Information Security, Iceland
-
Introduction to resilience engineering - Nektarios Karanikas, Amsterdam University of Applied Sciences, The Netherlands
16.30-18.30
WebSTAMP: A web application for STPA &
STPA‐Sec - Fellipe Rey
Instituto Tecnológico de Aeronáutica, Brazil
The Future Backwards – A Cognitive Edge
Method Aiding Sense‐making Using an Oblique
Approach - Friso Gosliga* & Marion Kiely**
*Efexis, Netherlands
**UPSTREAM, Ireland
During the registration process, you can also sign up for these tutorials.
Costs: €30 per tutorial (the attendance is free of charge for RAAK Pro Partners, the ATAERA Network, Program Committee Members and Tutorial Instructors)
ICSC & ESWC CHAIR
► Nektarios Karanikas , AUAS, NL

ICSC COMMITTEE
► Maria Mikela Chatzimichailidou (Co-chair), Imperial College London, UK
► James Catmur, JC&A Ltd., UK
► Steve Denniss, WSP, UK
► Kubra Kaya, University of Cambridge, UK
► Genovefa Kefalidou, University of Leicester, UK
► Angela Ku, Jacobs, UK
► Alberto Martinetti, University of Twente, NL
► Catherine Menon, University of Hertfordshire, UK
► Jan Przydatek, Lloyds Register Foundation, UK
► Alfred Roelen, Netherlands Aerospace Centre, NL
► Emma Taylor, RSSB, UK
ESWC COMMITTEE
► Martin Rejzek (Co-chair), Zurich University of Applied Sciences, CH
► Asim Abdulkhaleq, Robert Bosch, DE
► Svana Helen Björnsdottir, Stiki, IS
► Robert J. de Boer, AUAS, NL
► Ioannis Dokas, Democritus University of Thrace, GR
► Thordur Vikingur Fridgeirsson, Reykjavik University, IS
► Sven Stefan Krauss, Zurich University of Applied Sciences, CH
► Anastasios Plioutsias, National Technical University of Athens, GR
► John Thomas, Massachusetts Institute of Technology, US
► Stefan Wagner, University of Stuttgart, DE
► Simon Whiteley, Whiteley Aerospace Safety Engineering & Management Limited, UK