In-Company Training on Operational Processes in Aviation
In-Company Training on Operational Processes in Aviation
An introductory course on Aviation operational processes which gives insight into the operational processes of core stakeholders such as airlines, handling, airport, border control, security, etc. at an airport. You will learn how these processes are structured, how they relate to each other, what the main business models are and how stakeholders cooperate.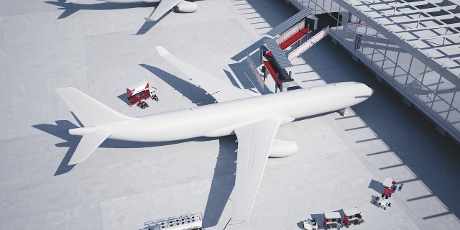 Duration: six lectures of about three hours each spread over 2 to 3 days.
The masterclass is built around the following main topics which are included but are not limited to:
Operational processes of the core players such as airlines, handling, airport, border control and security, etc. at an airport. How these processes are structured and how do they relate to each other?
Business models of these key players: What services are provided? What is their position in the market? How their activities are financed and what is the profit of these organizations? What is the impact on the capacity of the aviation system, operational processes and mutual cooperation?
Main future trends: What limitations and challenges are the core players going to face in the near future? How will that affect the profitability, collaboration and operational processes? What do these developments mean for the competitive position of Schiphol and the Dutch regional airports?
Dealing with changes in processes at an airport: What is a multi-stakeholder approach? Which forms of cooperation are needed to achieve proposed solutions? Managing transitions: the changes to take effect along with other key players; the importance of the recognition of culture, and method of organizations and (so) the need to develop soft skills.
The last session will focus on how the participants can apply the lessons learnt in their own business environment and what skills they need to function properly in changing conditions.
Any professional working with or within an aviation environment.
This masterclass is available as in-company training (tailored to your company's needs). In case of interest please get in touch with Ms. Viktória Balla-Kamper (v.balla-kamper@hva.nl).