Daan Krans as Outbound Planner/Start-up Delivery Controller@LVNL
Posted at: 24 Dec 2021 | Faculty of Technology

In 2017, Daan graduated from the Aviation Logistics track. After that, he worked at the HvA for a short period of time as a lecturer in the OPS team. Currently he is active at Luchtverkeersleiding Nederland (LVNL). He will tell us something about his experiences and his outlook on the future.
If this isn't your first job since graduating: what were your other jobs and at which companies?
After my graduation at LVNL I worked a couple of months at the HvA in the OPS team as a lecturer. Great experience, working with ambitious students was great to do!
How did you get your current job?
During my time at the HVA I applied at the LVNL and I was very fortunate they hired me.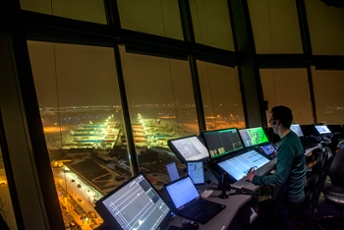 What are your daily operations?
As an Outbound Planner I am responsible for the number of outbound flights released for departure. Planning the flights in the most efficient way to avoid delay but also to create an efficient flow of traffic at the runway holding point considering wake-turbulence categories and different departure routes.
The goal is to create an efficient departure sequence. Outbound Planning releases flights to Ground Control where aircrafts get clearance for their push-back and taxi guidance to the runway. Once on the runway flights will get the ''Cleared for take-off'' clearance.
The Outbound Planner is also a Delivery Controller who gives aircrafts their enroute clearance. Which entails the departure route (SID), departure runway, initial level to climb to, and a transponder code (squawk). Most of the time both functions are combined, however in peak moments both positions are separated with different frequencies to reduce the number of transmissions on the frequencies.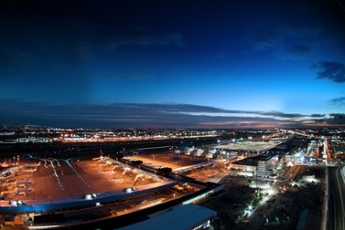 What do you like the most at your job?
The view of the rising sun in the early morning as seen from the main tower at Schiphol. That moment I always realize that hard work pays off and it was more than worth it. The tower as an office gives the opportunity to enjoy breathtaking scenes by different weather activities and sunrise or sunset. With early morning shifts it feels like the rest of the world is waking up beneath you. Every time it gives me a special and unique feeling!
Where do you see yourself in 5 years?
Still in Air Traffic Control 😊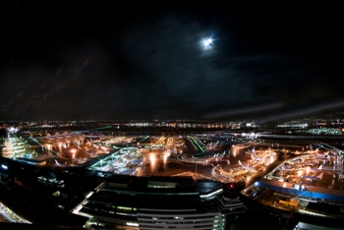 Are you still connected with the Aviation Academy?
Not at the moment. If I can participate in any project or collaboration with the HvA I am always willing to help!
Have you been a member of the SVAAA?
No