Dieuwertje Jorink as Service planner @ Invaro
Posted at: 11 Feb 2021 | Faculty of Technology

In 2017, Dieuwertje graduated from the Aviation Engineering track. After that, Dieuwertje fulfilled several jobs. Since then, she has been working as a Service planner at Invaro Services and Supplies. She will tell us something about her experiences after graduation and her outlook on the future.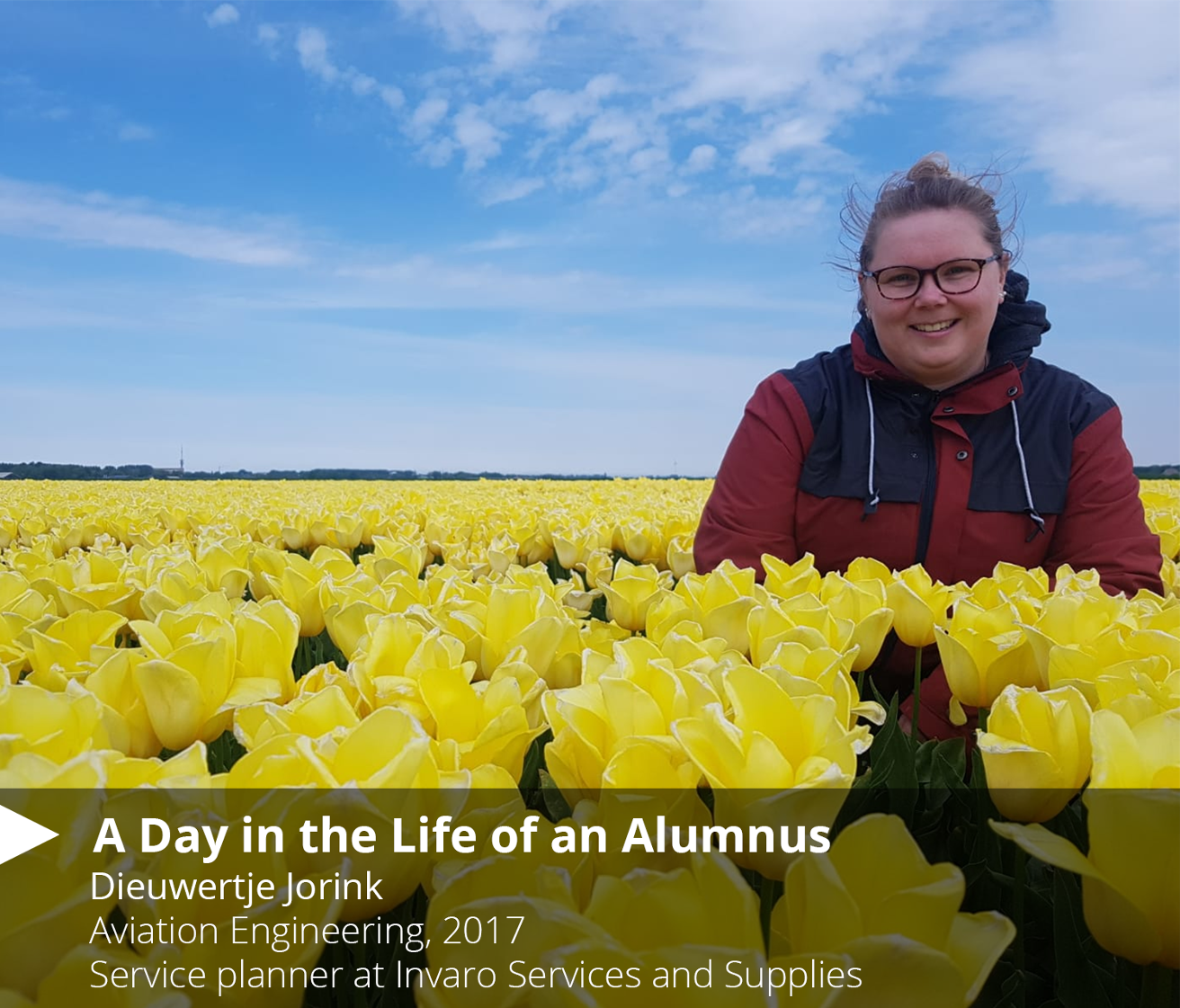 How did you get your current job?
I got my job via Baanbereik, an old contact of me gave me a call and said: "Dieuwertje, I found your job". Within 2 weeks I got the job!
What are your daily operations?
Normally I start at 8, take a look on the reports of the day before. Planning; installations, maintenance and malfunctions. Also finish completed orders and invoice them. Every day it is a surprise on what you get.
What do you like the most at your job?
Making happy customers!
Where do you see yourself in 5 years?
Hopefully still at Invaro, maybe another function but I love the hectic and every day is different in this function, if it isn't than another function at a service department.
What did you like the most from your education that helps you out nowadays in your work?
Working under pressure but also with deadlines. Also, a technical look on machines, and the technical background. You will pick-up easily other machines than an airplane.
Are you still connected with the Aviation Academy?
Not anymore, but still have good friendships left from my Academy time