Jan van Manen as System Specialist @ LVNL
Posted at: 10 Dec 2021 | Faculty of Technology

In 2018, Jan graduated from the Honours Aviation Management track. After that, Jan obtained a master's degree in International Air Transport Operations Management (IATOM) at ENAC in Toulouse, France. He is currently working as System Specialist at Luchtverkeersleiding Nederland (LVNL).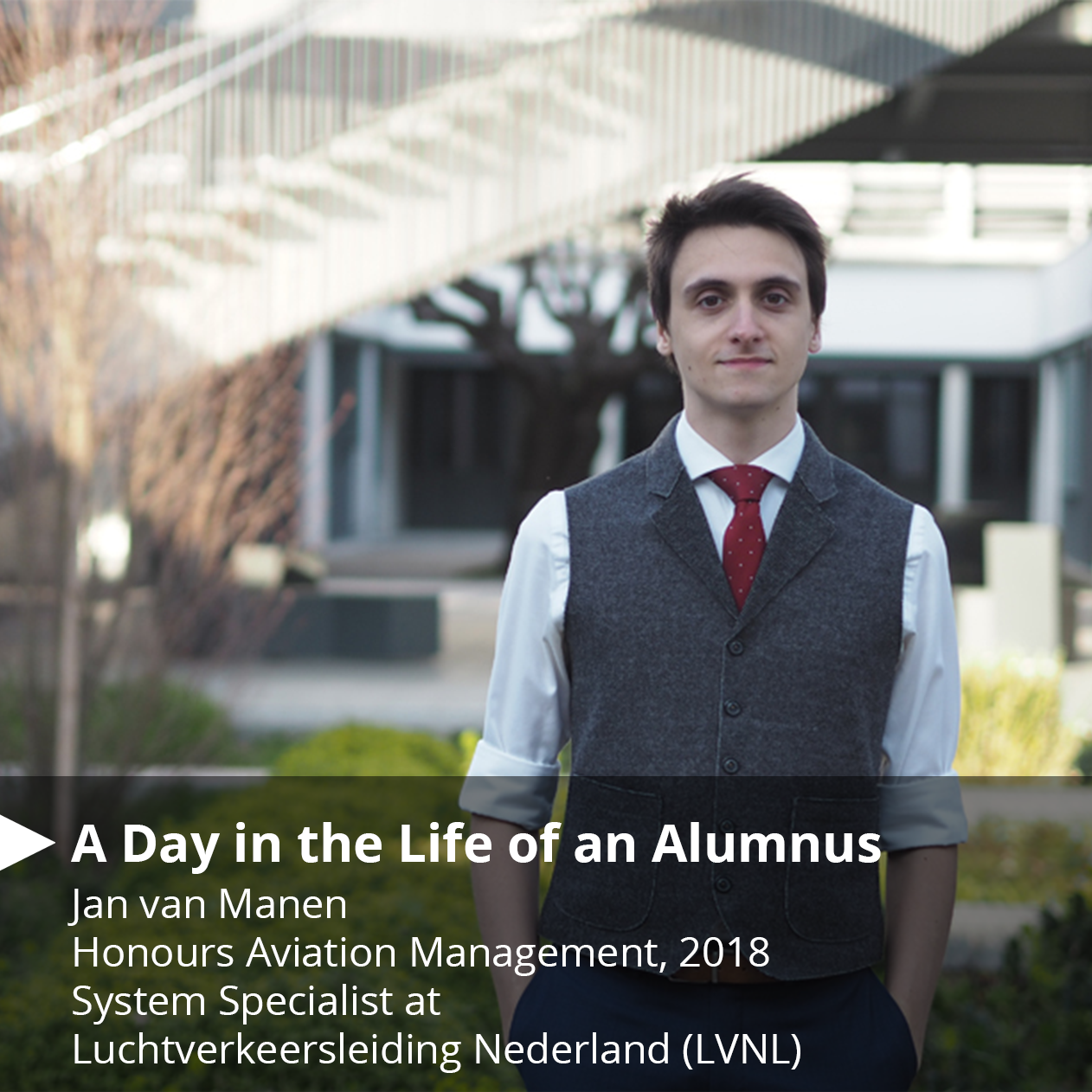 How did you get your current job?
I have found my current job via a job offer on LinkedIn.
What are your daily operations?
As product owner of the ATIS' (Automatic Terminal Information Systems) of each civil airport in the Netherlands I am responsible for maintaining these systems, managing updates, solving issues, and supporting with the replacement of these systems.
What do you like the most at your job?
The company entrusts me with a high level of responsibility!
Where do you see yourself in 5 years?
I would like to and am working towards reaching a position that encompasses leadership and allows me to help others by supporting them as a leader and guiding them in the right direction, while using the hardware, software, and system knowledge that I am currently building up.
What did you like the most from your education that helps you out nowadays in your work?
The combination of the courses I had about air traffic control, my background in trying to become an air traffic controller and my personal interest in hardware and software each help me to perform better at my job as a system specialist at LVNL every single day. This makes the job feel all the more fulfilling.
Are you still connected with the Aviation Academy?
No, unfortunately not.