Julide Cildir as Junior Ontwerper ATM Procedures @ LVNL
Posted at: 23 Feb 2021 | Faculty of Technology

In 2019, Julide graduated from the Aviation Logistics track. After that, Julide has been working as a Junior ontwerper Air Traffic Management (ATM) Procedures at LVNL. She will tell us something about her experiences after graduation and her outlook on the future.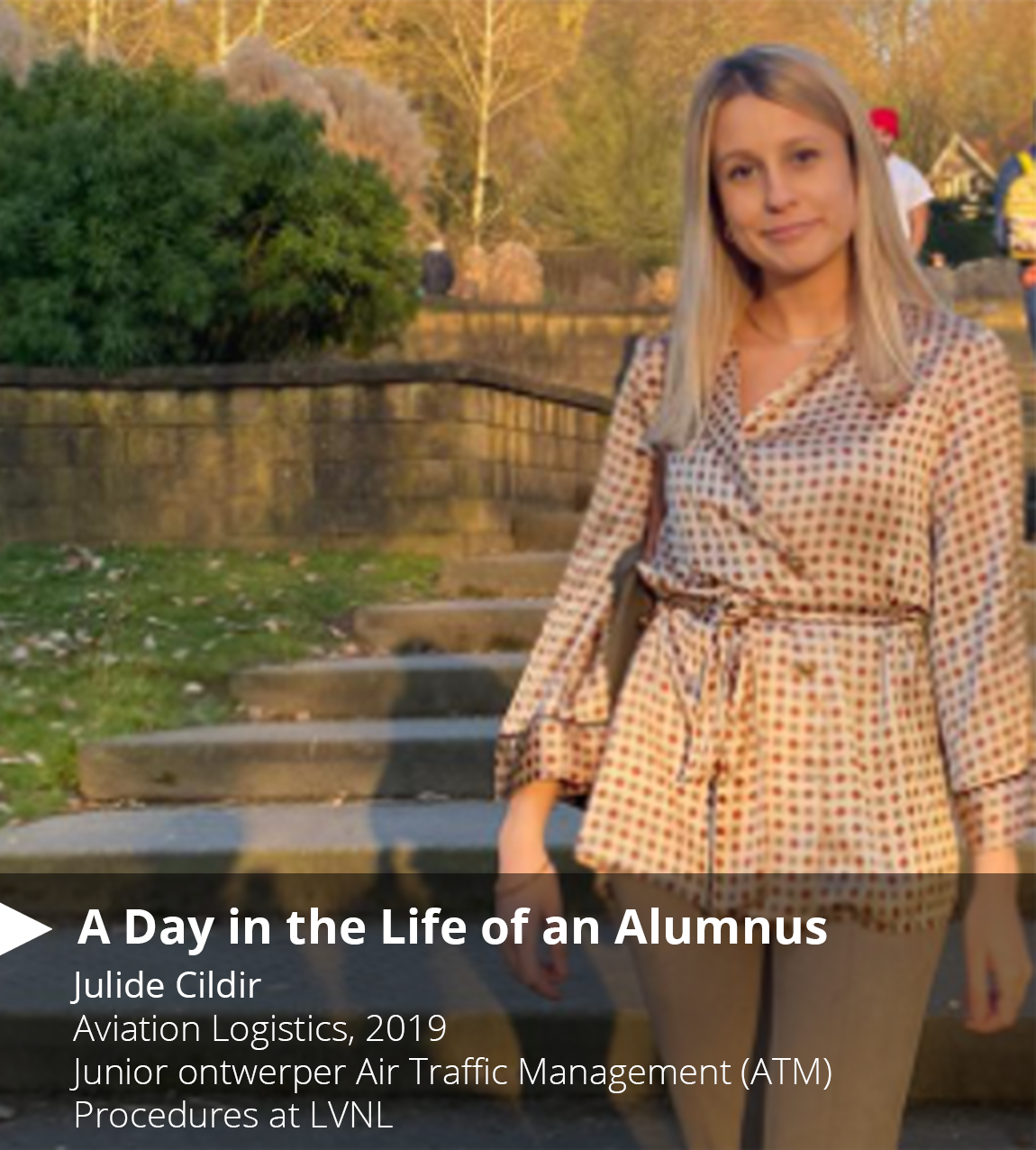 How did you get your current job?
After completing my graduate internship in the ATM Procedures department and implementing the research recommendations, I was offered a junior position as a designer in the department.
What are your daily operations?
Designing and managing ATM procedures and advising on this, in accordance with the LVNL strategy, the requirements and the applicable (international) laws and regulations, so that the designs are clear, complete, consistent, robust and available on time.
What do you like the most at your job?
It's very dynamic and I learn new things every day. I also really enjoy contributing to the ATM by making aviation possible together.
Where do you see yourself in 5 years?
I hope to have gained more experience and knowledge in 5 years and as a designer I hope to contribute to various projects.
What did you like the most from your education that helps you out nowadays in your work?
During the training we worked in groups on various projects, which gave a good insight into the aviation sector.
Are you still connected with the Aviation Academy?
I participate in alumni activities.