Matthijs de Kruijf as System Specialist iCAS @ LVNL
Posted at: 9 May 2022 | Faculty of Technology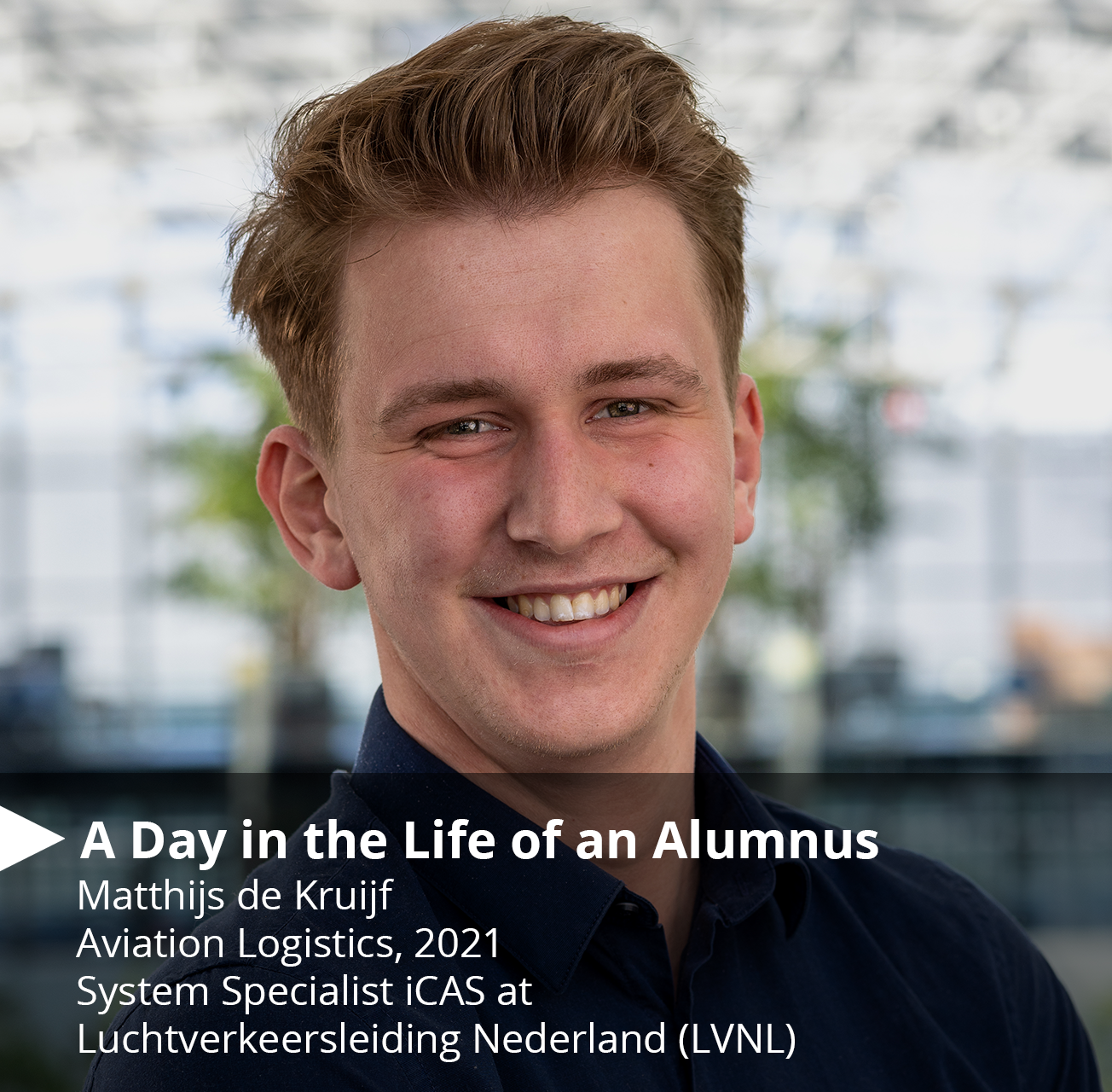 If this isn't your first job since graduating: what were your other jobs and at which companies?
This is my first full-time job after the graduation.
How did you get your current job?
I got lucky with my graduation company. During my thesis I became very enthusiastic to work for the company and they had a place for me in the team.
What are your daily operations?
I am active in the Rules & Adaptation team. This team develops the behaviour of the new iCAS system. All deviations from the 'standard' product delivered by INDRA are implemented by the R&A team. This in close coordination with the Air Traffic Controllers and other partners.
What do you like most at your job?
The diversity in the work. One day I am a software developer, the other day I have to be a business analyst or a system tester. Together with the interaction with other departments and users, it makes for very diverse and exciting days.
Where do you see yourself in 5 years?
I still got the dream to become an Air Traffic Controller. Hopefully in a few years I have started the training and am working towards becoming an Air Traffic Controller.
What do you like most from your education that helps you out currently in your work?
The one thing I learned at the HvA is how to work together in an efficient manner. Together with the background of the broad aviation industry that helps me in getting some context for certain topics.
Are you still connected to the Aviation Academy?
Not very active but it is still early days!
Have you been a member of the SVAAA?
Yes I was, although I haven't been the most active member.