Michiel Jacobi as Customer Support Engineer @ CEAD
Posted at: 15 Jan 2022 | Faculty of Technology

In 2018, Michiel graduated from the MRO Engineering track. After that, Michiel started working at KLM Engineering & Maintenance, Business unit Engine Services as a Repair Development Engineer. Currently he is active as a Customer Support Engineer at CEAD. He will tell us something about his experiences and his outlook on the future.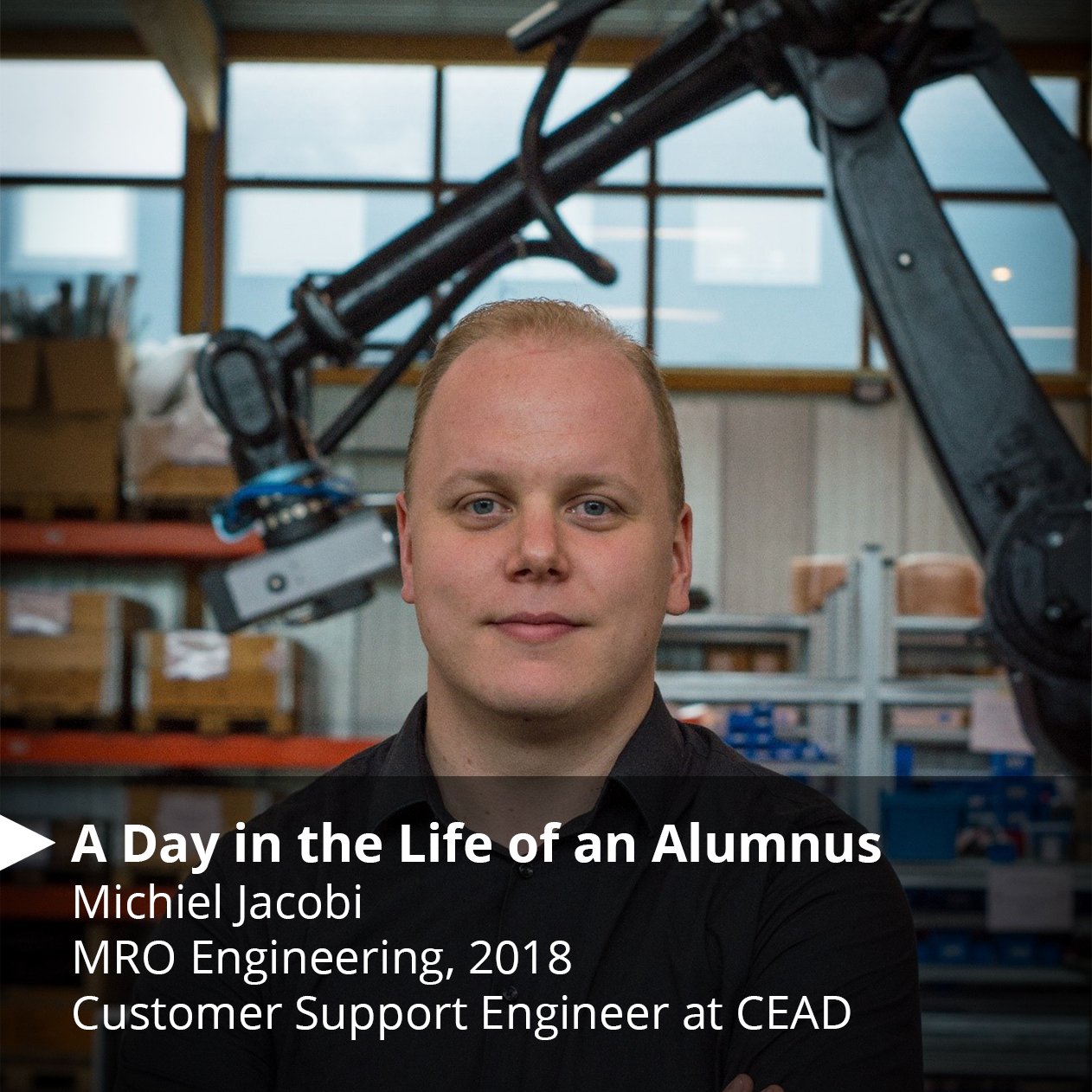 If this isn't your first job since graduating: what were your other jobs at which companies?
I have worked at KLM Engineering & Maintenance, Business unit Engine Services as a Repair Development Engineer until March 2021.
How did you get your current job?
In my former function I already had contact with CEAD for the purchase of a large 3D printer for KLM. During my job at KLM, I have been working on smaller 3D printers which also became an interest to me. So, working at a 3D printer manufacturer was something I was interested in someday. When CEAD posted new job openings we started talking and the company (small size and culture) and the function really appealed to me. There was a common interest so that is how I got here.
What are your daily operations?
That differs from day to day. My responsibilities start after a system of ours is installed at a customer. This includes training, support, maintenance and aftersales. One day I might give a training at a customer's location after a new system is installed. The next day I could be getting my hands dirty at another customer to perform maintenance on one of their systems. Most of the support I can provide from my desk with the help of my colleagues since I am not the functional matter expert on our system components. Also, there are days of writing maintenance documentation and structuring the data we receive from customer systems. To summarize: not a day has been the same so far.
What do you like the most at your job?
The diversity in my day-to-day operations and our team atmosphere. I am not someone who can spend an entire week stuck behind a desk, but after a week or two spending at a customer some 'quiet' days are nice as well. Next to that we have a relatively young team who all have the 'work hard, play hard' mentality. This means that if it is necessary, we throw the 9-to-5 mentality overboard and work until everything is sorted out. But if the work is completed, we like to celebrate this too during a drink and talk the week over.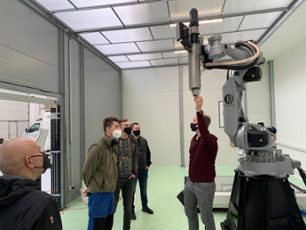 Where do you see yourself in 5 years?
If you had asked me this question two years ago, I would have answered "still at KLM" but things can change a lot. Still, I hope to be working at CEAD which has grown further to a bigger and more mature company than it already is.
What do you like the most from your education that helps you out currently in your work?
While I am not working in the Aviation industry anymore, I can apply a lot of maintenance-related philosophies in keeping our systems running. I still have 'Aviation Maintenance Management' and 'Practical Reliability Engineering' on my desk to refer to every once in a while. Our systems are designed for 3D-printing thermoplastics which are filled with carbon- or glass fibers most of the time. We still have customers in the Aviation industry which use our systems to produce molds for composite parts. The lectures on materials (and in specific, composites) are still useful to look back to once in a while.
Are you still connected with the Aviation Academy?
Some former SVAAA members and I are currently setting up a new network for other former SVAAA members. We are collaborating on this with the Alumni Society of the Aviation Academy.
You can find us via https://www.aaa-alumni.nl/, https://www.linkedin.com/company/aaa-alumni/ or via @stichting.aaa.alumni
COVID has delayed our planned activities over and over again, but we are hoping to kickstart with a drink for all former SVAAA members when it is possible again. You do not have to be part of the AAA-Alumni to join this drink. Keep an eye on our website and socials for updates!
Have you been a member of the SVAAA?
Yes!!
* Michiel is Famous and notorious ;-) *