Airport and Airspace Capacity
Airport and Airspace Capacity
Airport and Airspace Capacity research uses computer modelling, mathematical programming, algorithmic development and even a combination of all three to understand and improve systems – at an airport or across an entire network.
Airport and Airspace Capacity puts simulation and operations research techniques into practice. We are currently using operational research techniques such as mathematical modelling, simulation and decision theory to examine the business of airports. More specifically, we are looking at aspects such as airspace, artificial intelligence, landside and terminal buildings, hinterland, and multiairport systems. We also collaborate with the Human Logistics and International Business departments to conduct research into the supply chain, logistics and transport.
A future-friendly approach
Traditional analytical techniques can fall short when it comes to finding solutions that optimize resources at hand. Our computer modelling approach is future friendly, and helps us create robust solutions that can be applied immediately in the real world. Our use of simulations allows everybody from aviation industry operational managers to high level decision makers understand inefficiencies and make real change. The result is an improvement in resource management that can drastically reduce operational costs.
Partners
Our Airport and Airspace Capacity students and lectors partner with a variety of organizations such as Schiphol, as well as our university colleagues from France, Germany, Portugal, Italy, Poland, Spain and Belgium, as well as the US, Canada, Mexico, and Argentina.
Dr. M.A. Mujica Mota (Miguel)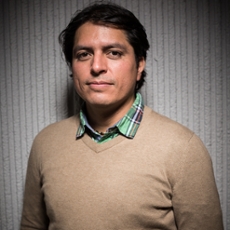 Associate Professor Aviation Management
m.mujica.mota@hva.nl
View profile