A look inside the coworking space - PhD Victor Cabral
The social and entrepreneurial relevance of new flexible office space environments.
18 Jan 2023 10:31 | Centre for Economic Transformation

In the last two decades, a rapid rise in the number of coworking spaces has taken place in many cities across the globe. Coworking spaces are shared office spaces for people who wish to pursue work in socially oriented settings. These coworking spaces are increasingly relevant for self-employed workers, start-ups, and, to an increasing extent, employed workers.

This research project aims to open the 'black box' of coworking spaces in order to gain a more in-depth understanding of what coworking spaces are and what they provide their tenants.

Cabral explains the rise of coworking spaces by looking at changing urban landscapes, in addition to changes in the production system. In many cities there is a noticeable shift towards the production of goods and services that are based, to a large extent, on knowledge-intensive activities. A key component of such activities is a greater reliance on intellectual capabilities rather than on physical inputs or natural resources. Flexible work arrangements seem to be an essential facet in economies that are based on knowledge production. In addition, there has been a rapid increase in the number of entrepreneurs, specifically in the number of self-employed workers.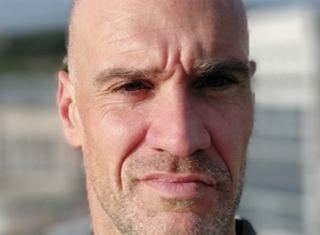 In his research Cabral identified different profiles of collaborative workspaces and examined how they are marketed to tenants in terms of space, organizational setup, and community aspects. Second, he focused on the question of how coworking spaces foster social interaction. The coworking space manager as a connector, the curation of the mix of coworkers, the physical interior design aimed at fostering social interaction, and formal/informal tools for social networking appear to play a key role.
Victor Cabral: "Coworking is all about the idea of 'it's just better when we are together"
Also the research focuses on social capital dynamics in coworking spaces and their value for the individuals working in such environments. And finally, Cabral examined how coworking spaces reacted to the COVID-19 pandemic. Outcomes illustrate that in turbulent times the managers of coworking spaces would benefit from working in close alignment with their tenant base in order to find new business opportunities for both the tenants and the coworking space itself, and in order to sustain a sense of coworking community.
Promotie Victor Cabral
The public defense of Victor Cabral's PhD dissertation, titled 'A look inside the coworking space. The social and entrepreneurial relevance of new flexible office space environments.' will be on Wednesday 25 January at 14.00 pm in de Aula of the University of Amsterdam, Singel 411 in Amsterdam.
Please contact Victor Cabral for more information via v.cabral@hva.nl.