Ingrid Wakkee appointed Professor of Entrepreneurship at AUAS
26 May 2016 13:33 | Communication

On 1 June 2016, Dr Ingrid Wakkee will take on the role of professor of Entrepreneurship at the Amsterdam University of Applied Sciences (AUAS).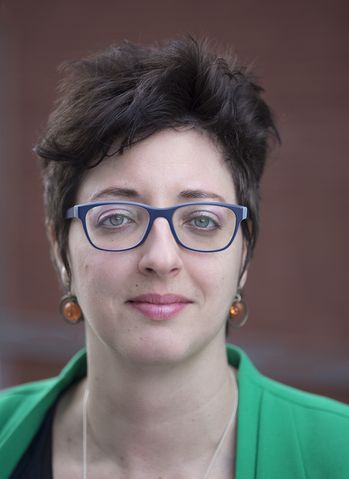 Dr Wakkee will be leading the new professorship in Entrepreneurship, focusing on how entrepreneurs are influenced by their network, and exert influence on their network in turn, during the various phases of their entrepreneurial process.
Entrepreneurs are a vital part of Amsterdam's social landscape, and are indispensable to realising urban development. An increase in 'entrepreneurial spirit' will necessarily result in increased demand for expertise. The new professorship in Entrepreneurship will allow the AUAS to further expand its existing expertise in this area, so that both the budding entrepreneurs it educates and the city of Amsterdam as a whole will benefit.
Entrepreneurship professorship: impetus for an entrepreneurial university of applied sciences
As Professor of Entrepreneurship, Wakkee will play a prominent role in guiding and shaping the profile of the AUAS Entrepreneurship programme, a programme that will stimulate the Amsterdam University of Applied Sciences' further development as an entrepreneurial institution.
As part of her professorship, Wakkee and her team will conduct research into the learning process and responsive conduct of entrepreneurs: the entrepreneurial process itself will be the main focus. How do entrepreneurs – in the course of this process – integrate various aspects of doing business into a sustainable business model? The research will centre on the mindset of the individual behind the enterprise.
Entrepreneurship and education
Within the AUAS, the Entrepreneurship programme ensures a strong connection is established between research and education with regard to entrepreneurship. Research is being conducted along the themes of Smart Cities, Store Innovation, Social Entrepreneurship and Methodology. Our researchers work towards answering current research questions; their findings will provide the basis for the future development of education.
Wakkee explains: 'The AUAS feels it is important to train entrepreneurial professionals who understand the value and diversity of entrepreneurship that exists in local and international business ecosystems, and who will contribute to that value and diversity as well. For that reason, we are investing in the development of practical entrepreneurial skills and working with concepts such as the opportunity pressure cooker, the business model canvas and the lean startup.'
About Ingrid Wakkee
Ingrid Wakkee studied International Business Studies in Maastricht, going on to earn her doctoral degree from the NIKOS at Twente University with high-tech global startups as the subject of her thesis. For the past five years, she has been an associate professor at VU University in Amsterdam. Her work there focused on developing and implementing educational and research projects, supervising doctoral candidates, educational management, circulation of expertise and research & business development. Wakkee has extensive experience in applied quantitative and qualitative research into entrepreneurship, as well as with the roles played by social capital, social networks and institutional processes. She has additionally been involved in developing entrepreneurial education and the cooperation between the scientific and business communities for some years. The research themes on which Wakkee concentrates include failure and recovery collaborations between entrepreneurs and higher education, internationalisation, and entrepreneurship in developing economies.
Her work has been published in national and international scientific journals, as well as edited volumes on the topics of entrepreneurship and innovation. Ingrid Wakkee works together with colleagues from countries including the US and Tanzania, is involved in multiple European consortia and has been a visiting professor at both Ulster University in Belfast and the Thapar School of Management in India.

The Entrepreneurship professorship is part of the Centre for Applied Research of the Faculty of Business and Economics at the AUAS.