Summer School students show their skills
21 Jul 2016 16:58 | Communication

The AUAS Summer School 2016 has come to an end. Over the last two weeks, almost 100 students from 19 different countries immersed themselves in one of the six summer courses offered. And last week, they showed what they learned, as summarised below:

In the Kohnstammzaal, around 20 models received their final instructions for the fashion show to be held that evening, during which they would model clothing designed by professional designers. The show was organised by students from the Market Research and Fashion Sales course. They also carried out market research, sought buyers to purchase the collections and produced a real fashion magazine.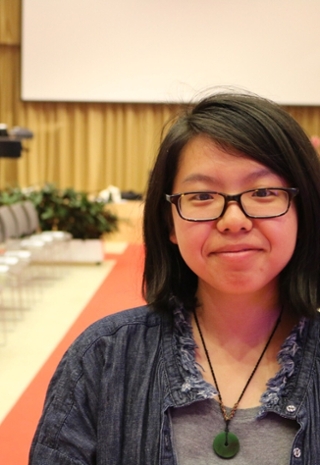 One of those students was 19-year-old Rida from China. Her ambition is to work outside of China after completing her degree programme in English at the University of Macau. The AUAS Summer School was an ideal opportunity for her to gain some experience abroad. She learned a great deal from the summer course, such as working in a team, arranging buyers herself and organising a professional fashion show in just six days.
At the Wibauthuis, European Business Skills students showed the film they produced themselves. At the start of the Summer School, they were given the assignment to interview European Union officials during their two-day excursion to Brussels, and to make a film about it. Sander Schroevers, course leader: "It's fantastic! The assignment is too big for the time we've given them, and yet they still manage it!" However, the main aim of the course was not the film itself, but developing understanding for each other and for different cultures. "And on-the-job training, of course," adds Schroevers. "We truly offer applied sciences."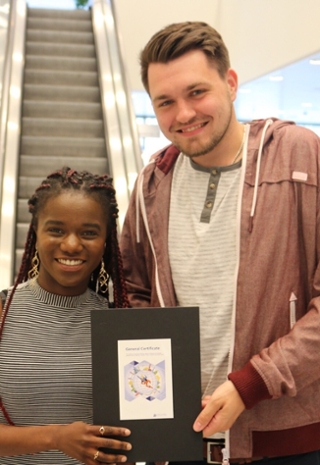 The students agreed that the Summer School was intense. Benjamin (age 25), a Master's student in Business Skills from Germany, found the first week, during which he and his group were responsible for the interviews, particularly tough.
He gained a lot of new knowledge and ideas from the various lectures on cultures and leadership and the conversations with more than 45 fellow students from all over the world.
The AUAS Summer School 2016 concluded on Friday, 15 July with the awarding of certificates to the students and Farewell Drinks at Café Fest. The students had two rewarding and educational weeks during which they had to work hard. They found the combination of theory and practice particularly interesting. For some students this way of working with practical issues was a completely new experience.