AUAS leads European research on solar storage in vehicles
16 Sep 2016 15:04 | Communication

Five European cities, led by the Amsterdam University of Applied Sciences (AUAS) will launch an experiment in storing and delivering solar energy in electric cars. The project lasts 3 years, total costs sum up to 5 million euros of which 2.5 million comes from the European Commission. The official start of the three year research will take place at the Amsterdam University of Applied Sciences this week.

The possibility of storing surplus energy in the batteries of electric vehicles and making it available for later use has already been tested on a small scale. The goal of this European experiment is to gain experience on a much wider scale using this smart storage system and to investigate to what extent this clean energy can be utilised in towns and cities: for example in a street, a multi-storey car park or a stadium.

The technology will be tested in Hamburg, Amsterdam, Leuven, Leicester and Oslo over the next three years, in cooperation with a number of companies, research institutions and regional governments. The project is headed by the AUAS under the auspices of its Urban Technology research programme.
Experiments within Europe
Known as SEEV4City (Smart, clean Energy and Electric Vehicles for the City), this European research will set up projects in various streets, neighbourhoods and companies. In Amsterdam and Hamburg for example, research will be carried out into how energy from electric cars can be harnessed to supply a entire street with power. These manifold pilot schemes will be performed under the name Vehicle2Street. The Amsterdam ArenA stadium will experiment with storing energy from its solar panels into cars in its direct environment. Oslo city council will experiment with supplying power from electric cars parked in a large multi-storey car park. A similar project will be tested in the vicinity of the town hall in Leighborough (UK): Vehicle2home.
Driving using solar energy
The new technology is driven by a smart connection between solar panels and an electric vehicle, called Vehicle2Grid. This means that a surplus of clean energy, generated emission free, can be stored in the battery for later distribution to households and companies. The cars are of course also powered by solar energy. Sustainably generated energy is therefore used locally; reducing the dependency on 'dirty' coal fired power stations.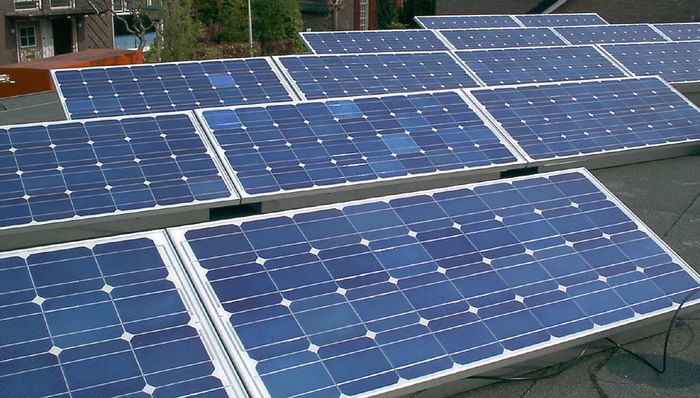 Results
Among other things, this European project is expected to yield a detailed forecast of clean energy production (by solar panels) and its use (by households and companies). During the pilot schemes, researchers from the AUAS will measure and analyse the resulting 'big data'. They will also map out the feasibility of the various applications, both financially and technically.
Transition to clean energy
The European Commission is investing in this project as it aims to reduce dependency on 'dirty' energy sources. This project will map out stimulants for consumers and provide the impetus for governments to start developing policies for what will eventually become the European norm: clean energy and emission free mobility.
Partners of the SEEV4City project are: the AUAS research programme Urban Technology, municipality of Amsterdam, Amsterdam ArenA, municipality of Leuven, University of Leuven, Northumbria University Newcastle, Leicester City Council, e8energy (D), Cenex (GB), AVERE en Polis. Strategic partners are province North Holland, International Energy Agency and Technical University of Denmark.