City and AUAS promote healthy lifestyles for Amsterdammers
The City of Amsterdam and AUAS Urban Vitality sign partnership agreement for eight-year intensive cooperation
16 Jul 2018 10:00 | Communication

The City of Amsterdam and Amsterdam University of Applied Sciences (AUAS) are joining forces to tackle challenges involving exercise, nutrition, health and professional and recreational sports in the city. The collective goal is to pursue a healthy and vital society, paying extra attention to vulnerable groups. On Friday, 22 June, the City of Amsterdam and AUAS put this ambition in writing by signing a partnership agreement to cooperate intensively for eight years.

There is a good reason for the partnership. Researchers and students in the AUAS Urban Vitality research group are conducting field studies to determine how to improve the lifestyle and health of different groups in Amsterdam.

HEALTH DIFFERENCES
Both partners are interested in the major health differences between residents of Amsterdam. People with a low socioeconomic status in Amsterdam are much more likely to suffer from health problems and being overweight. In addition, the City seeks solution to ongoing changes in healthcare. For example, it is becoming more common for elderly people to continue to live at home and they therefore require proper self-management and care. Furthermore, now that the construction of residential buildings is booming in the city, more thought should be given to sufficient space for exercise and sports at both the professional and recreational level.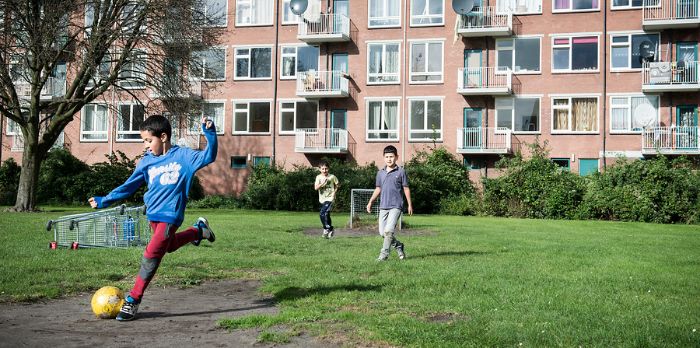 AMSTERDAM HEALTHY WEIGHT INITIATIVE
Via the new partnership agreement, the City of Amsterdam wants to draw on the knowledge of researchers in the AUAS 'Urban Vitality' programme for various assignments and projects in the city related to exercise, nutrition, sports and lifestyle.

For example, in the coming years AUAS researchers will study the effects of the Amsterdam Healthy Weight Initiative (AAGG: Amsterdamse Aanpak Gezond Gewicht). They will examine whether children's motor skills improve due to a measure taken by the City so that schools can use a specialist Movement Education teacher for the gym classes in groups 1 through 8.

AUAS is also investigating, among other things, how one's living environment (such food or exercise) influences the health of Amsterdam residents and how this can be adapted to encourage a healthy lifestyle.
The City of Amsterdam also wants to apply AUAS expertise to major professional sporting events so Amsterdam can continue to be an internationally appealing sports destination.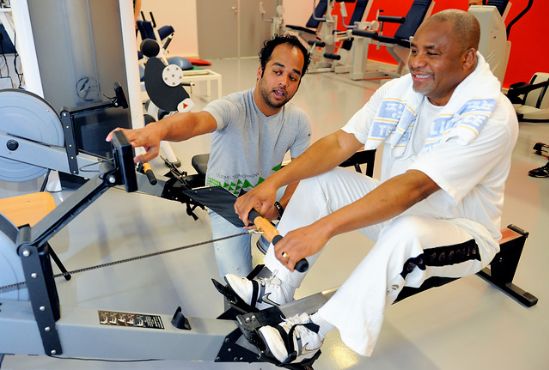 RECRUITING STUDENTS
The partnership agreement also means that students will be recruited for graduation assignments, internships and events organised by the City of Amsterdam involving exercise, nutrition, lifestyle and sports. Currently, AUAS students at the Academy for Physical Education oversee an annual sports day for over 4,000 primary school pupils in Amsterdam. This will soon be expanded to also include working with nearby asylum seekers' centres in order to reach these children and local residents more effectively, and so they can participate in sports and exercise.
Existing cooperation between Amsterdam and AUAS
Since 2015, the City of Amsterdam and AUAS have engaged in a comprehensive collaboration for knowledge exchange. The City and AUAS also signed a partnership agreement related to sports and nutrition in 2015. With the new 22 June 2018 partnership agreement, the City is intensifying this cooperation and expanding it to include the theme of health. This sees the partners work together on the City of Amsterdam's goals related to sport (as described in the Sports Vision 2025) and on health and lifestyle projects (as described in the 2018–2021 Amsterdam Healthy Weight Initiative Multi-Year Plan).