Jack van de Wal voted AUAS Lecturer of the Year
7 Jul 2020 14:04 | Student Affairs

Jack van de Wal, a lecturer with the Sport Studies programme, has been named AUAS Lecturer of the Year 2020. This was announced on the afternoon of Monday 6 July during a digital presentation ceremony.
The presentation
This year, the presentation of Lecturer of the Year was not a physical event due to measures to combat the coronavirus – instead the nominees and a small group of interested parties attended an online ceremony using Microsoft Teams. Once the winners from each faculty had introduced themselves and each answered a brief question, the awards were presented. As in previous years, the three winners receive a cash prize for use in education.
Third and second places
The third and second places were announced first. Third prize went to Malcolm Biezeveld of the Faculty of Applied Social Sciences and Law. He earned the award for the huge amount of practical experience he is able to pass on with enthusiasm and in a comprehensible way in his lessons. Emran Riffi Acharki of the Faculty of Education received second prize. The jury report described him as a teacher with a vast capacity for empathy, who provides practical examples that fit seamlessly with the way students experience the world.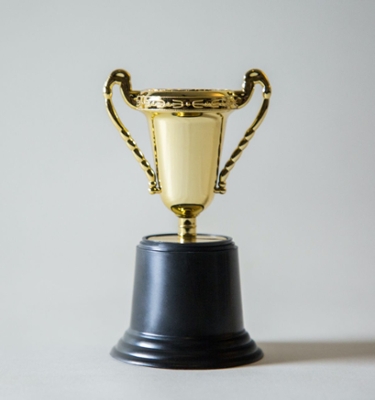 First prize
Then it was time for the most official part of the ceremony: the announcement of the ultimate winner. He was described by the jury as an enthusiastic, passionate and humorous teacher: lecturer with the Sports Science programme Jack van de Wal was crowned Lecturer of the Year 2020. He received particular praise for his ability to create a good atmosphere and a sense of connection during online lessons. One of the members of the jury was in fact so impressed by his lessons that she was disappointed not to be able to watch more of them. Jack was visibly surprised by his victory, saying upon collecting his award: "I really didn't expect this. I'm quite astonished!"
Online presentation
Normally, the Lecturer of the Year awards are presented during the annual AUAS Education Conference. Unfortunately, this year this was not an option as the conference was cancelled because of the measures to counter the coronavirus. To ensure that participants in the awards nevertheless received the attention they deserve, and to bring the year to a close in a festive way, the decision was taken to present the awards online. This complements perfectly the way of working and innovative qualities shown by AUAS lecturers during recent months. They have managed to make the switch from physical to online teaching in a very short time – a fact we are justly proud of!