Marc Noom Professor of Prevention of Juvenile Problem Behaviour
2 Dec 2021 10:49 | Communication

Marc Noom has been appointed professor of Prevention of Juvenile Problem Behaviour by special appointment effective 1 January 2022. His research at the Amsterdam University of Applied Sciences (AUAS) focuses on how to prevent adolescents with seriously problematic behaviour from slipping further down the slope and dropping out of society.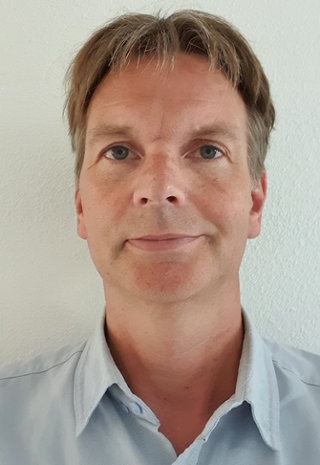 With the introduction of the Youth Act in 2015, prevention gained an important place in the youth system. This means the early involvement of help and care in order to prevent having to resort to more severe forms of youth care. However, there is still limited success in preventing adolescents with externalising problem behaviour from being referred to youth protection and juvenile rehabilitation.
This professorship by special appointment will focus on two main questions:
Why is it that some adolescents with problem behaviour exhibit a negative development towards more serious problem behaviour and juvenile offences?
What can be done to prevent this negative development?
Marc Noom: "This is about adolescents who are already on the radar for specialist help and for whom professionals can often already predict where things will go wrong. The challenge is to make that knowledge explicit and use it as a basis for developing a personalised approach that can prevent these adolescents from slipping away even further.
Why is practice-based research needed on this topic?
"A standard approach doesn't work for this group, so this sometimes requires thinking outside the box to find solutions. An approach is needed in which several parties are brought to the table at the same time and professionals are prepared to deal flexibly with rules and frameworks. In the professional field, there is a need for more information on how to do this, what is needed and how to organise it practically. The question is really: how do you arrange deregulation? How do you support professionals in seeking creative solutions? What competences do you need as a professional to be able to make progress with this target group?"
'We want to combine practical knowledge with the available scientific knowledge in close cooperation with organisations in the field and investigate its application in real-world settings."
What are you looking forward to most in your role as a professor by special appointment?
There are a few things I'm really looking forward to. Firstly, in a research group, the research is strongly anchored in practice. Partners in the field are involved in all stages of the research. That doesn't necessarily make it easier, because there are more things to take into account, but the end result is always more valuable because it has been considered from different perspectives."
"And then, of course, there is the interaction with students. In an educational institution like the AUAS, education and research are integrated in such a way that a fruitful interaction between existing and new knowledge can take place. In addition, contact with students helps keep you on your toes: in my experience, teaching is also learning. Wonderful discussions can arise in education, which I also find very useful as a researcher."
About Marc Noom
Marc Noom is a developmental psychologist specialising in mechanisms of change in adolescents. In addition to his professorship by special appointment at the Faculty of Applied Social Sciences and Law of the AUAS, he is affiliated with the University of Amsterdam, where he conducts research into the effectiveness of interventions for adolescents with serious problems.