CREATE-IT applied research
Amsterdam Creative Industries Network
Applied research and knowledge building for both students and staff: that's what Amsterdam Creative Industries Network is all about. Active in Amsterdam's greater metropolitan region, and directly involving the creative industries and ICT sectors, Amsterdam Creative Industries Network confronts current social issues.
Amsterdam Creative Industries Network creates synergy with the business world and government so we can all work together to breed talent and provide reputable experts with the optimum means to realise their research. An industry advisory board brings insight to our strategic research agenda, thinks along on which additional market parties should be brought on board, and provides feedback to the substance of a project's progress.
MISSION: SYNERGY
Our mission is to combine, develop and promote applied research related to the interface between the creative industries and ICT. Together with the sector itself, the founding partners are continually building on ACIN as a hub for practical research, education and training.
SPECIALTIES
Amsterdam Creative Industries Network makes sustainable links between education, research and industry. We work in labs:
ABOUT THE INITIATORS
Amsterdam Creative Industries Network brings together students and researchers from the Amsterdam School of the Arts, Inholland University of Applied Sciences and Amsterdam University of Applied Sciences. These institutions offer the largest selection of educational programmes related to creative industries and ICT sectors. Across 10 locations, they facilitate 33 programmes for 13 000 students. In addition, 20 lecturers – together with education, businesses and social institutions – undertake practice-based research.
INDUSTRY ADVISORY BOARD
Made of Lab Industry Leaders and national network partners, the Industry Advisory Board comes together three times a year to advise on the strategic research agenda. Members include:
Ruurd Priester, chairperson Industry Advisory Board
Harry Starren, chairperson Federation Dutch Creative Industries
Ger Baron, CTO City of Amsterdam, CLICKNL
Janny Rodermond, director Creative Industries Fund NL
Daniëlle Habets, coordinator Centrum voor Innovatief Vakmanschap Creatieve Industrie
Jan Simons, head of program Creative Industries Research Centre, Excellentie Vereniging Amsterdam
Jann de Waal, director info.nl
Cisco
DigitasLBi

DO YOU WANT TO KNOW MORE ABOUT AMSTERDAM CREATIVE INDUSTRIES?
Visit the Amsterdam Creative Industries website for more general information, and the LinkedIn business page for more about running projects. The links are at the top-right. For specific questions, you can contact director Matthijs ten Berge, via matthijs@amsterdamcreativeindustries.com or 020 - 595 18 27.
Ms D.M.C. van Ratingen (Dominique)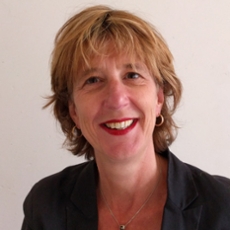 Program manager Amsterdam Creative Industries Network
d.m.c.van.ratingen@hva.nl
View profile