Marcela
Testimonial
I was born and raised in Barcelona, with roots from Argentina and Uruguay. I am a field-hockey player with a passion for sports. After finishing high-school I knew I wanted to study abroad. Throughout my childhood I had already visited the Netherlands many times to volunteer at international hockey camps. It is a great country for field hockey, has good education and almost everyone speaks English. A perfect country for me.
Being able to intern for Nike, a company our lecturers often use as an example in their classes, is a great honour.

graduate - Sport Studies - track ISMB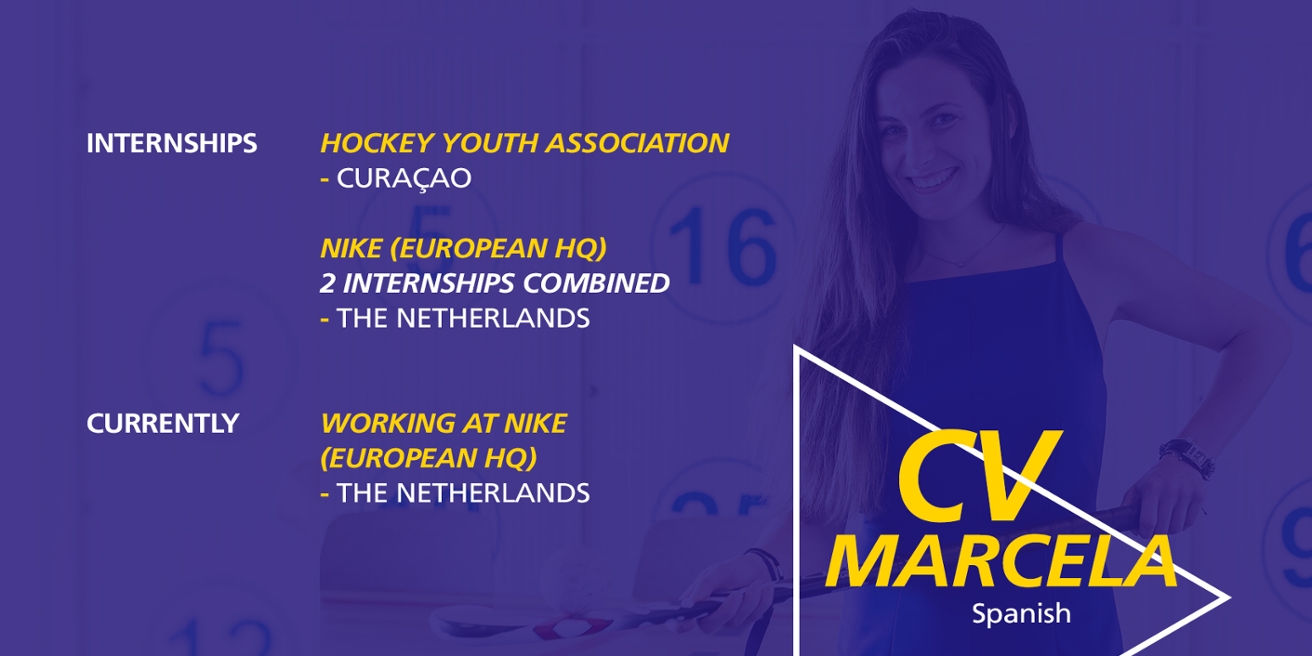 The challenge was to find a study that actually suited me. One day I came across Sport Studies – track International, Sports, Management and Business, which immediately caught my attention. I was looking for a study which had the business side but in connection with the world of sports. I applied immediately. I am really enjoying my time in Amsterdam. The diversity here is incredible. Also, you will always have something to do in this beautiful city.
Hockey Youth Association in Curaçao
During my second year I got out of my comfort zone and went to Curaçao for three months for an internship at the Hockey Youth Association. My main task was to help organising hockey events for the youth, thus improving my event management skills. In Curaçao the resources are much less abundant than in countries such as Spain or the Netherlands. So, I had to adapt to this situation and create fun events for the children with the means I had available.
High Performance Sport minor
During my third year I completed a minor in High Performance Sport. Here, I got a deeper understanding of many subjects: team dynamics, marketing communication, talent identification, support teams, all in relation to high performance sport. During this minor we went on a field trip to Germany, where we visited the stadiums of several Bundesliga clubs and had meetings with big organisations from the sport marketing, sport media and high-performance basketball world.
Graduating at Nike European Headquarters
In my fourth year I was offered the opportunity of interning at the Nike European Headquarters. Therefore, I decided to combine my strategic internship with my graduation internship. Being able to intern for Nike, a company our lecturers often use as an example in their classes, is a great honour.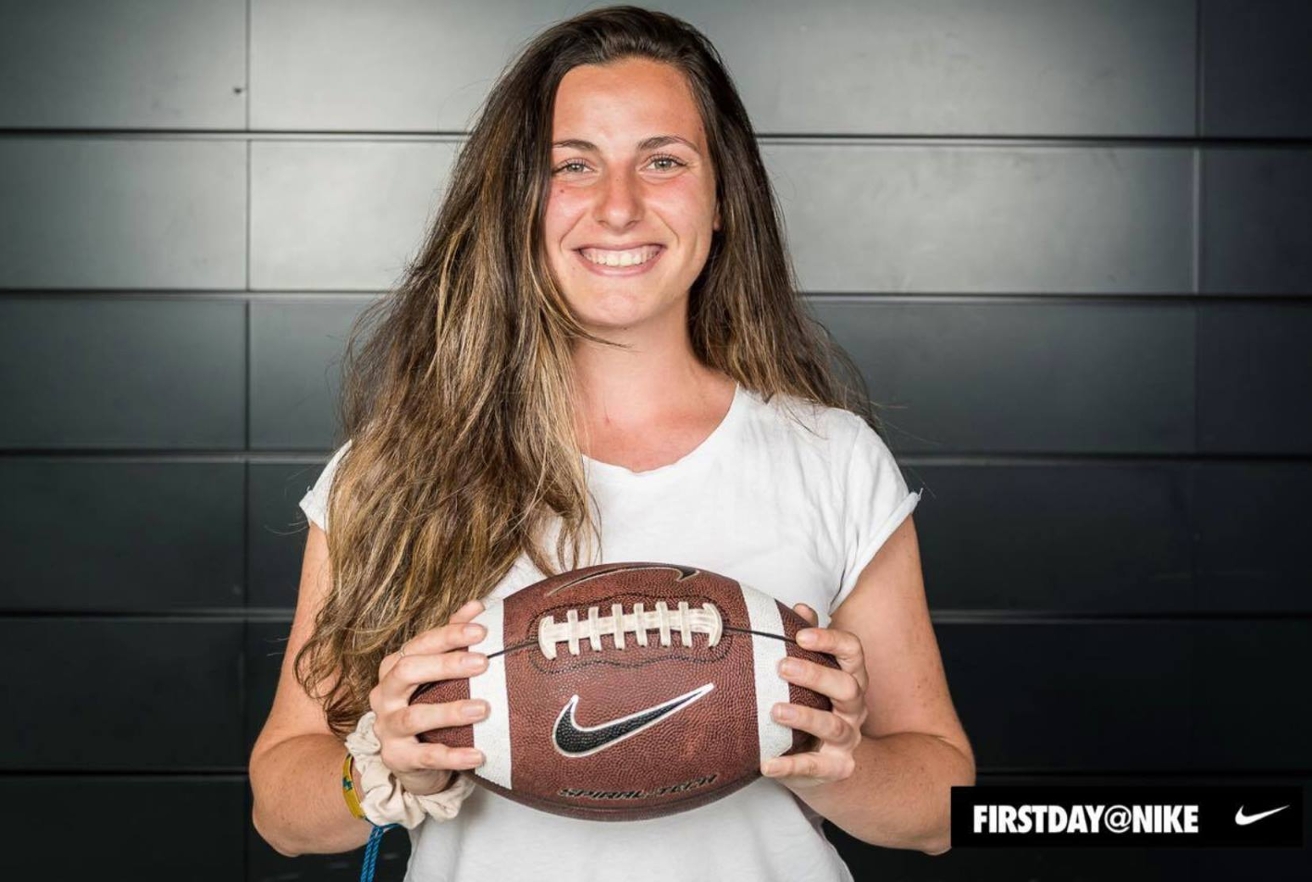 Working for Nike's Merchandising department
Within the Merchandising department, I worked for the category Men's Training. A merchant selects the products which will be offered in each season. This means that you have to have a clear understanding of who the consumer is. The goal of the merchant is to deliver the right product, at the right time, at the right place to the right consumer. Even though I was working in the same department for one year, I had two separate practical assignments which resulted in both a Strategic report and a Graduation report.
Learning to understand Nike and our consumers
During my internship at Nike, I travelled to London and around the Netherlands to do market trips (visiting stores to understand what is going on in the market). I conducted focus groups to get to know the consumer better, created assortments, became an expert in the internal systems, created product journeys and product comparisons. The look behind the scenes of a leading organisation like Nike was truly inspiring. The phrase work hard – play hard really applies here. There are lots of opportunities at the Hilversum campus to play sports and people use them to take a break from their busy workdays. There are amazing opportunities at Nike and I worked hard to show my skills and motivation, but also really enjoyed myself there. I even got the opportunity to design my own shoe and get a pair as well as going to London a second time to watch an NBA game!
Team spirit from day one
At Sport Studies – track ISMB I have felt at home from the first day of introduction, to the moment I walked the red carpet at the graduation ceremony. People from all over the world and with a huge variety of cultures come together with one same passion: sports. It has grown to become a family for me.
Job contract at Nike
After my full-year internship I was offered a contract at the Nike European Headquarters. I am now working as a Merchandising Operations Specialist for the categories Skateboarding, Basketball, Tennis and Golf. In the long term I would like to further develop my Merchandising skills within Nike and gain knowledge regarding the different consumers not only around Europe Middle East & Africa (EMEA) but also in other markets. Another option for me is to continue my studies with a Master in Sports Marketing to deepen my understanding in this area, and then bring this back to the professional world. Everything is possible!