Food for Thought Inspiration Session
Experimenting Liveness. Introduction of the UKRAiNATV Network: STREAM ART experiments between Amsterdam, Krakow and Kyiv
Event

Join the monthly live lunch meeting of the Centre for Applied Research FDMCI and CoECI, aimed at researchers, teachers and students. Several speakers update you on current research, new insights and their lessons learned. This time, the Food for Thought is dedicated to the tactical media room UKRAiNATV.
Stream Art & Tactical Media
In this live-streaming inspiration session -provided by the research group Network Cultures- a live connection will be created with two international partners and art collectives: UKRAiNATV (Academy of Fine Art Krakow / Fundacja 36.6) and Carbon Community from Kyiv.

UKRAiNATV emerged at the beginning of the Russian invasion of Ukraine and created a live-streaming collective uniting art, activism and technology. StreamArtStudio broadcast live from its gateway Krakow and created a hub for war-displaced refugees. They quickly became a multiplatform outlet for young voices that remain unheard in traditional media. A few months later, the war began.

The research group Network Cultures (also called the Institute of Network Cultures), started a collaboration with UKRAiNATV. Recently, this exchange has been further developed with a hub in Kyiv, the art community Carbon and the Collider Creative Culture Cluster. They join forces at the intersection of media art, experimental electronic music and revitalisation of post-industrial areas, promoting Ukrainian art and culture locally and globally.

Through the research project, these collaborations will be further strengthened and expanded into a European network for Stream Art and Tactical Media.

About the reserach group Network Cultures
The Institute of Network Cultures (INC) has a long track record of researching and developing hybrid formats, from developing an open-access digital publishing toolkit to critically exploring the possibilities of online video.

Lately, INC felt the need to expand the scope of its research to audiovisual content. During this period, they started developing a new audiovisual publishing series called The Void.

From interviews to documentaries and talk shows, through music performances and memes, The Void aims to be a place to experiment with those practices and methodologies, which go beyond 'just' text and meet a pressing need to express audio/visual possibilities.

Therefore, the ultimate goal of this project is to create a platform open to external collaboration with independent artists and researchers around the world, virtually or physically.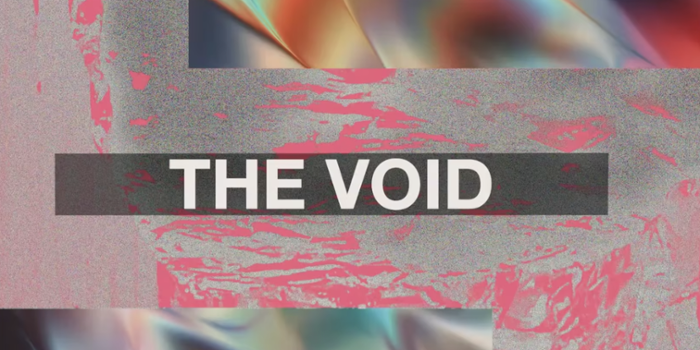 About the speakers
Geert Lovink has been a lecturer and also founder of the Institute of Network Cultures at the Amsterdam University for Applied Sciences since 2004.

He is a Dutch media theorist, internet critic and author of numerous books. In 2003, he obtained his Ph.D. from the University of Melbourne, followed by a postdoc position at the University of Queensland.

From 2004 to 2012, Geert was also associate professor in the new media programme of Media Studies at the University of Amsterdam. In 2005 and 2006, he was a fellow at the Institute of Advanced Study in Berlin. From 2007 to 2017, he taught at the European Graduate School (Saas-Fee/Malta) where he supervised five PhD students.

In December 2021, Geert Lovink was appointed professor of Art and Network Cultures at the Department of Art History, Faculty of Humanities, University of Amsterdam. The chair (one day a week until September 2026) is supported by the Amsterdam University of Applied Sciences.
Tommaso Campagna has been working at INC as a researcher and editor since August 2021. He holds a Research Master in Media Studies from the University of Amsterdam and has previously worked with various activists and research groups such as Tracking-Exposed, Hackmedia and Amsterdam Alternative.

He initially joined INC in 2019/2020 as a research and publishing intern for the Making Public project. He then went on to train digital publishing interns, produce digital publications, work on research projects (tactical visual culture, our creative reset), along with maintaining the INC website and video publications.

In addition, Tommaso is a visual artist and works on documentaries.
Giulia Timis is part of UKRAiNATV and also a researcher at INC.

The UKRAiNATV team in Krakow consists of: Rom Dziadkiewicz, Ksenia Mirgorodska and Gleb Dovzhuk.

Alexandra Khalepa is head of the Carbon Community.

VJ Yarkus is media artist and coordinator of the CARBON Studio in Kyiv.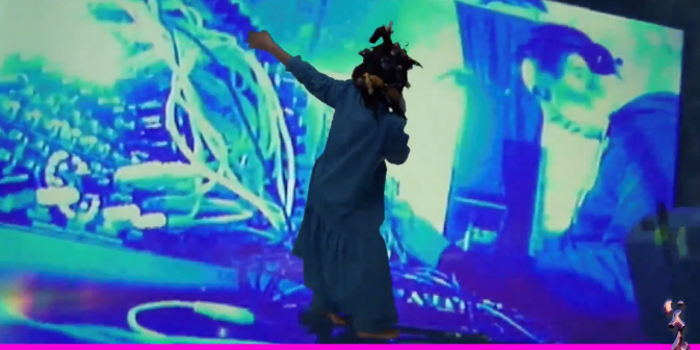 Network Cultures
Want to know more about the research group Network Cultures at the Centre for Applied Research FDMCI? Then take a look at this portal.
Livestream connection
If you are unable to attend this Food for Thought session live on 28 September between 12.00 and 13.00, you can still attend the meeting via this livestream connection! (the lunch then is unfortunately at your own expense ;-)