Access to databases and e-journals
From outside AUAS
The AUAS Library has dozens of subscriptions to databases and digital journals. In all AUAS buildings you have access to them without having to register. But what if you, an AUAS staff member or student, are at home or outside the AUAS domain?
Then you get a login screen where you can log in with your AUAS ID. After logging in, you have access to all our databases and e-journals.
Login fails. What's the matter?
Sometimes logging in from home, a company or a trainee's organisation fails. This can have various causes.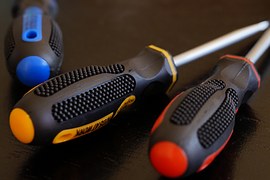 It is a database or e-journal not provided by AUAS.
Only titles from the lists of databases and digital journals can be accessed with an AUAS ID.

Check your browser settings.
The option "accept cookies" must be activated. Privacy must be on 'Medium'.

You are using a firewall.
You have installed the firewall yourself or the company or organisation where your PC is uses a firewall. When installing the firewall software, it is important to open ports 2048 and 2443.

You do not have a valid AUAS ID and/or password.
Check your AUAS ID and password, for example by opening AUAS webmail. If it still fails, contact a service desk at one of the AUAS locations or call 020-5951400.

Try a different browser.
If you still have problems, please contact the Library.