Loans and Renewals
You can borrow all kinds of things from the Library, from books to DVDs. Read all about borrowing from the Library and extending the loan period.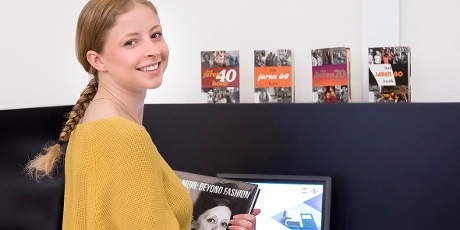 BOOKS, DVDS AND PRINT JOURNALS
A great deal of information can be found in our databases and on the internet, but for books, DVDs and print journals, the AUAS Library is there for you, as well.
What do you need?
Students and staff can borrow books with their Staff or Student ID card. Others can request a library card. Read all about the library card.
How do you borrow?
When and where to collect publications, how to reserve books, how many times the loan period can be extended and when you get a fine: see all the ins and outs of borrowing from the AUAS Library.
Not held by AUAS?
AUAS students and staff can also borrow for free from the libraries of the University of Amsterdam, using their Student or Staff ID Card.
It is also possible to place requests for books or journals from the UvA Book Depot and have them delivered to the AUAS Library location in your vicinity.
If the HvA Library does not have the publication you are looking for, you can have it sent to Amsterdam from another library. Read all about borrowing from other libraries.
Keeping books longer?
You can borrow a maximum of twenty books at a time. The standard loan period is 28 days. Exam literature and frequently requested books have a shorter loan period of 7 days. Some materials are available for use within the library only (1-day loan).
Automatic renewal
Your book will automatically be renewed three times (except for 1-day loans), unless it is reserved by someone else. After three automatic renewals you have to return the book to the library. You can only renew it at a library service desk. See all library locations.
Not renewable
You cannot renew materials that are only available for use within the library (1-day loans). The publication must be returned the same day before closing time of the library service desk.
Books that you have borrowed via Interlibrary Loan cannot be renewed as well.