Reconnect calendar
Due to the tightening of our two-step authentication policy for Microsoft 365 apps and programs, the calendar synchronisation between rooster.hva.nl and Outlook no longer works. Are you using this synchronisation feature? Then it is necessary to restore it and below you can read how to do this easily.
Go to rooster.hva.nl (HvA Timetable) and log in. Then click on the 'Connect calendar' icon in the top right-hand corner of your screen. Select 'Office 365 (HvA e-mail)' from the list, recognizable by the red exclamation mark indicating that action is required.

On the next screen, choose 'Reconnect calendar'.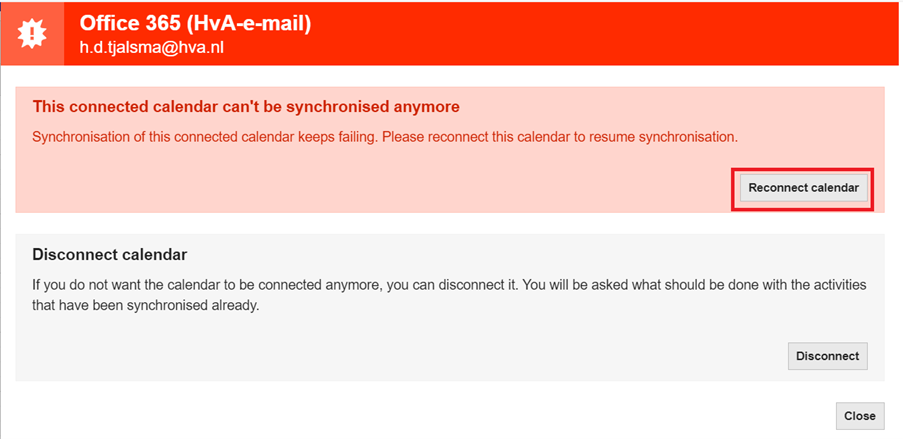 Then choose 'Connect calendar' and select your AUAS account.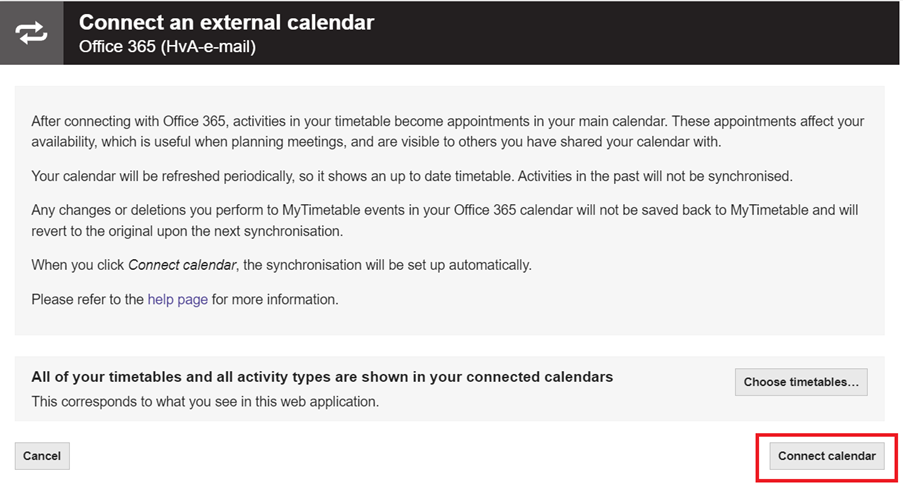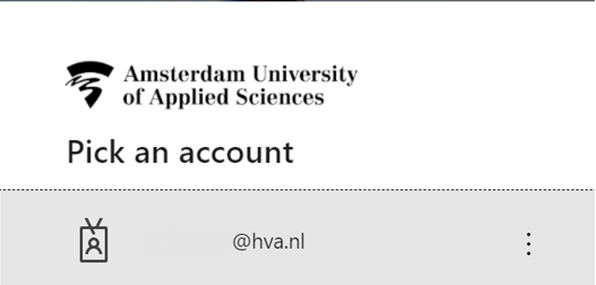 You will then be redirected to the page where you need to confirm this action through two-step verification. After this, the link with your calendar will be restored.