Online Workshop Academic Writing
Online Workshop Academic Writing
For all students in their third or fourth year who need to write a (research) paper in English: register now for this Online Workshop Academic Writing.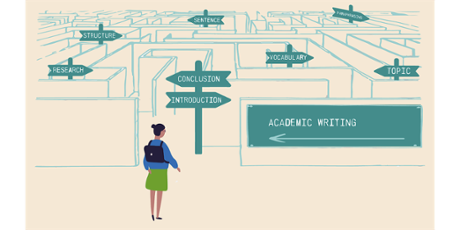 Dates
To be announced.
Contact us for more information.
Location
Programme
Brainstorming: Before you start writing.
Structuring: Outlining information.
Drafting: Using academic language.
Revising/editing: Writing cohesive sentences, paragraphs and chapters; Tips for checking you first and final draft; Useful websites.
Preparation
If possible, bring your own assignment.
Language
The workshop will be in English.