Minors
Would you like to add a new dimension to your study programme? Expand your area of knowledge or learn something completely different? If so, choose from the range of minors on offer.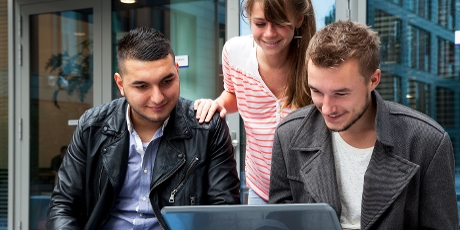 Major-minor structure
All study programmes at the AUAS follow the major-minor structure.
The major is the fixed component of your study programme.
The minor is the compulsory elective course within your study programme.
The minor structure consists of 30 EC. You can fill the minor space with one or more minors or minor modules.
You pursue a minor in the 3rd or 4th year of your study programme.
Once you have passed both the major and the minor, your study programme will be complete.