Arrival Day
AUAS organises Arrival Day(s) to welcome international students before the start of their study program. During the Arrival Day students can arrange several practical matters at the same time.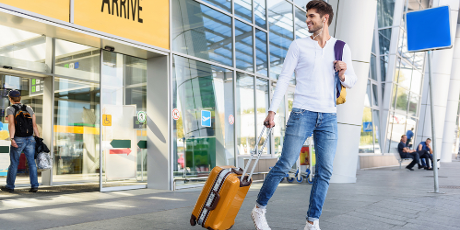 AUAS ARRIVAL DAY
AUAS organises Arrival Day(s) together with the University of Amsterdam. The next Arrival Day will be held at Science Park on Wednesday 29 January 2020 from 09:00 until 17:00hrs.
There is also a free Amsterdam Airport Schiphol pick-up service which brings you directly from the airport to the university location Science Park. You can go there yourself as well, in that case please see the practical Information for the location.
To get a good start in Amsterdam, we strongly advise students to arrive before or on one of these days in order to visit the AUAS Arrival Days. Some steps which you can arrange on this day are mandatory and if you do it yourself it will take much more time. Please register for the AUAS Arrival Day below.
WHAT CAN YOU DO DURING THE ARRIVAL DAY?
You can arrange several requirements and necessities at one time, please see below which services will be offered:
For more information about these matters outlined above, click on them or please see the menu on the left side of this page or for mobile users below this page.
We look forward to welcoming you in Amsterdam!