Arrival Day
AUAS organises Arrival Days to welcome international students before they start their study programme. During these days you can arrange several practical matters at the same time!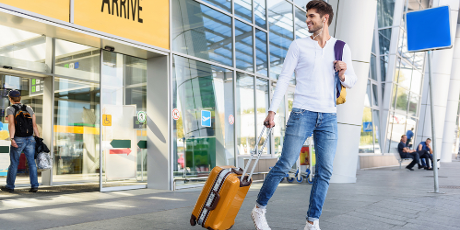 VISIT OUR ARRIVAL DAY
To get a good start in Amsterdam, we strongly advise students to arrive before or on the AUAS Arrival Days. Our next Arrival Days will take place on Friday August 14 and Monday August 17 2020 between 09:00 and 16:00. Some steps which you can arrange on this day are mandatory. Please be aware that this is a convenient service and it will take much more time to arrange everything if you do it yourself. There is a free shuttle service available from Schiphol airport during this day. If you have alternative travel plans, please see our practical information for the location.
WHAT CAN YOU DO DURING THE ARRIVAL DAY?

CAN'T MAKE IT TO THE AUAS ARRIVAL DAY?
This is not a problem, but you will need to arrange some practical matters yourself and this will take more time. Check this page for more info. We look forward to welcoming you at our university at a later time!
We look forward to welcoming you in Amsterdam!