Erasmus Charter for Higher Education (ECHE)
This page will inform you about Erasmus+ and the Erasmus Charter.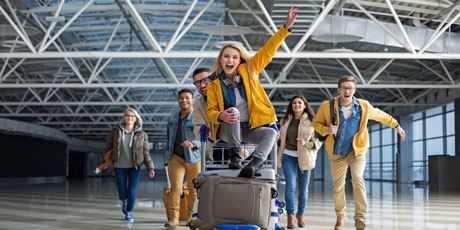 Erasmus+ (2021-2027) is an European funding programme providing grants for a wide range of activities in the fields of education, youth and sports. As of 2019 already 10 million people took part in the Erasmus Programme! Yearly 30.000 students, teachers and youth in the Netherlands take part in the Programme and they go on exchange for study purposes, do an internship, do projects or get trainings abroad in another EU-country.
In December 2020, the Amsterdam University of Applied Sciences was awarded the Erasmus Charter for Higher Education 2021-2027 (ECHE) for participation in the activities of Erasmus+. The Charter is the quality framework for higher education institutes participating in Erasmus+. You can access the Charter and our Erasmus Policy Statement below:
Institutional data

ECHE

EPS

Erasmus ID code

NL AMSTERD05

PIC

985875991

OID

E10173408
If you are interested in participating in the Erasmus+ programme, you can contact the International Office of your faculty or find detailed information regarding Erasmus+ for AUAS students and employees on az.hva.nl (under Erasmus+).