Upon Arrival
AUAS organizes Arrival Day(s) to welcome international students before the start of their study program. During the Arrival Day students can arrange several practical matters at the same time.
On this page: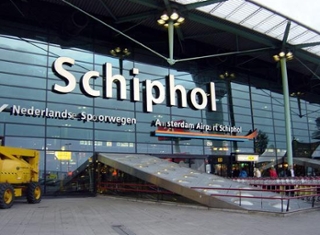 The next Arrival Days will be held at Science Park on Friday 16 and Monday 19 August 2019 from 09:00 until 17:00hrs.
There is also a free Schiphol Airport Pick-up Service that can bring you directly from the airport to the university location. You can go there yourself as well, in that case please see the practical Information for the location.
To get a good start in Amsterdam, we strongly advise students to arrive before or on one of these days in order to visit the AUAS Arrival Days. Some steps which you can arrange on this day are mandatory and if you do it yourself it will take much more time. More information and registration.

Arrival
If you arrive before the official start of your rental contract and want to find accommodation for a couple of nights, you can find some options here.
Check-out Procedure
Towards the end of your lease, you will have to contact the housing corporation to make an appointment to check out. The caretaker has to make a final inspection of your room and collect the keys. Leave your room clean and tidy. The costs of damage to the room or failure to clean it will be charged to you. You will receive a letter from the housing corporation about the check-out procedure.