Sports Leadership programme
Thomas Tichelman - Programme Design Sports Leadership Institute
Lecturer High-Performance Sports module
Thomas Tichelman has 30 years' experience building eclectic, razor-sharp educational programmes related to sport. Thomas is the creator of the Sport & Governance module for the Sports Leadership Programme. He is fascinated by optimising interdisciplinary cooperation, to make a real difference in sports. In his opinion, the boardroom exists for "the field".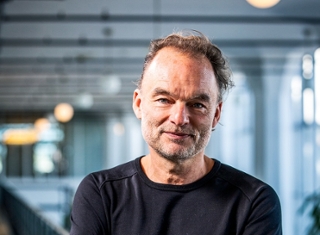 Tichelman is a specialist in talent identification programmes and training models. In 1989, he founded SportWays, an organisation that develops field hockey camps for children, both in the Netherlands and abroad.
Thomas also worked as the field coach of the Dutch men's and women's national field hockey teams. During the London Olympics in 2012, the men's field hockey team won the silver medal.
Tichelman will teach the High-Performance Sports module, which he developed together with Prof. Dr. Geert Savelsbergh.