U!REKA Networking Cafe: Circular Economy
Event

The U!REKA Research Support Working Group kindly invites experts to share presentations and discussions around the topic of the Circular Economy. Join us virtually, on 14 November!

The European Commission adopted the new circular economy action plan (CEAP) in March 2020. It is one of the main building blocks of the European Green Deal, Europe's new agenda for sustainable growth. The EU's transition to a circular economy will reduce pressure on natural resources and will create sustainable growth and jobs. It is also a prerequisite to achieve the EU's 2050 climate neutrality target and to halt biodiversity loss.

The goal of the meeting is to get more familiar with the focused research and innovation expertise U!REKA partners have around the topic of Circular Economy and to discuss concrete research cooperation possibilities in the U!REKA SHIFT EUI alliance and in other available EU funding possibilities.

Each U!REKA partner institution has a possibility to present 1-2 RDI focus areas /platforms/ centres/ research groups that have expertise in Circular Economy.
Instructions for presentations
Each U!REKA partner institution has altogether 5 minutes to present 1-2 RDI focus areas/platforms/centres/groups related to the topic. Please prepare a presentation of max 5 slides with a short introduction to the relevant RDI field, its' objectives and results, methods and external partners.
Contact your local representative to present
If you wish to give a presentation, please be in contact with your institutional U!REKA Research support working group member:
| | |
| --- | --- |
| Amsterdam University of Applied Sciences | |
| Edinburgh Napier University | |
| Frankfurt Universityof Applied Sciences | |
| Politécnico de Lisboa | Joana Rodrigues |
| Metropolia University of Applied Sciences | Outi Saramäki |
| HOGENT University of Applied Sciences and Arts | |
| VSB - Technical University of Ostrava | |
| ONEU - Odessa National University of Economics | Oksana Volkova |

Practical information
Please note the local times:
Thursday 14 November
13:00−15:00 Edinburgh, Lisbon
14:00−16:00 Amsterdam, Ostrava, Gent, Frankfurt
15:00−17:00 Helsinki, Odessa

Where: Online, a Zoom link will be provided to registered participants.
How to register as a presenter: Express your interest in giving a presentation to your institutional U!REKA Research Support working group member listed above.
How to register as a participant: Information will follow soon.
Additional reading
If you would like to find out more about the circular economy and U!REKA's new strategy please visit the pages below:
Help spread the word
Please forward this invitation to researchers working at your institution and encourage them to join the U!REKA Networking Café.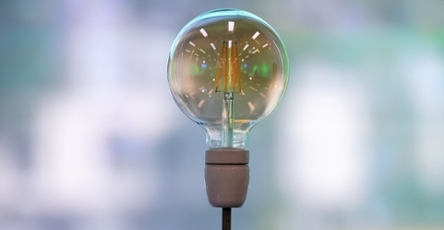 ABOUT U!REKA
The Urban Research and Education Knowledge Alliance (U!REKA) is a consortium of European universities of applied sciences in Amsterdam, Frankfurt, Ghent, Helsinki, Ostrava and Lisbon with a wider network of associate partners. We collaborate in various ways to educate, shape and empower the European professionals of tomorrow.
More information on U!REKA: www.ureka.eu