Food for Thought Inspiration Session
Join the monthly lunch meeting of the FDMCI Centre for Applied Research and CoECI, intended for researchers, teachers and students. Two speakers will update you on current research, new insights and their lessons learned.
Event

Get inspired during this Food for Thought inspiration session by a duo contribution on the theme of sustainability related research from the Visual Methodologies Collective. This meeting will take place on Tuesday, February 7, from 12:00 to 13:00 h. in the Kohnstammhuis ground floor (KSH 00A18 stand north).
Sustainable research and 'Climate Imaginaries at Sea'
Climate Imaginaries at Sea speculates possible futures in and around water through various artistic and participatory research practices. Imagining the future of climate change is crucial for accepting change, whether in our personal lives, environment or politics. As the author Amitav Ghosh points out, 'the climate crisis is also a crisis of the imagination'.

In this Food for Thought inspiration session Nick Verouden and Andy Dockett of the Visual Methodologies Collective will present some of their recent work on the Climate Imaginaries at Sea project and share some participatory methods aimed at getting us talking about sustainability.

This presentation will take place in English.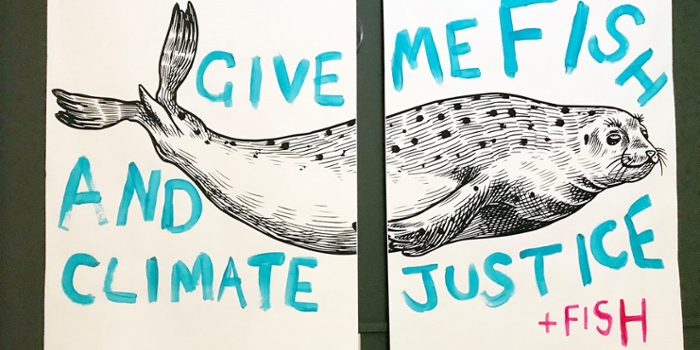 About the speakers
Andy Dockett is a researcher and designer at the Visual Methodologies Collective. He has a background in design for the cultural and heritage sectors and is currently working on projects related to climate futures, speculative fiction and archived media.

He is interested in co-authoring with AI, artistic research within the environmental humanities and engaging with topics through visual, digital and participatory methods.

Nick Verouden is senior researcher at the research group Visual Methodologies, where he specializes is the use of creative and participatory methods to re-imagine the relationship between humans and nature. His focus is to develop new forms of public dialogue to reflect on more inclusive and sustainable futures.

Nick is also coordinator of sustainability research for FDMCI. In this role, he is responsible for further promoting sustainability research within the faculty. He is trained as an anthropologist and holds a PhD from TU Delft, where he studied complex collaboration, innovation and dialogue.

Nick also works as a program manager and senior researcher at the Digital Society School.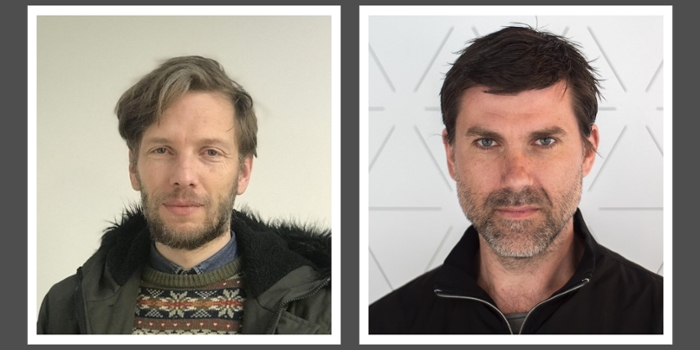 Live or online?
This Food for Thought inspiration session will take place live on the Amstel campus at the ground floor of KSH. Do you prefer to participate in the meeting online? Then log in via this link in MS Teams: Click here to join the meeting
Visual Methodologies Collective
Would you like to know more about the research group Visual Methodologies of the Center for Applied Research FDMCI? Then take a look at this portal.