Food for Thought Inspiration session
Be inspired by two contributions from the Responsible IT research group: about recognizing fake news and about the intriguing combination between AI and art
Event

Back with a vengeance: the monthly Food for Thought live inspiration sessions on the Amstel campus! The FDMCI Research Center and the Center of Expertise for Creative Innovation (CoECI) are joining forces to this end and cordially invite researchers, lecturers, students and other interested AUAS colleagues to join us for an hour. The formula is accessible and informal, whereby you can spend your lunch break while enjoying a sandwich: two speakers climb the stage and talk to you – each for half an hour – about current research, new inventions and their lessons learned. The first meeting will take place on Tuesday May 31. from 12:00 to 13:00 in BPH 00B01.
Fake news and filterbubbles
It is often difficult to judge whether an article we read online is factual or not. Check the current news items: corona, reporting from Russia about the war with Ukraine.

Since it is impossible to manually verify every piece of news that is published, there has been a lot of research on automatic misinformation detection. But can we trust those algorithms? That is what Suzana Bašić investigated in this project about explainable fake news detection.

Time: from 12:00 to 12:20, followed by a 10-minute opportunity for questions and comments.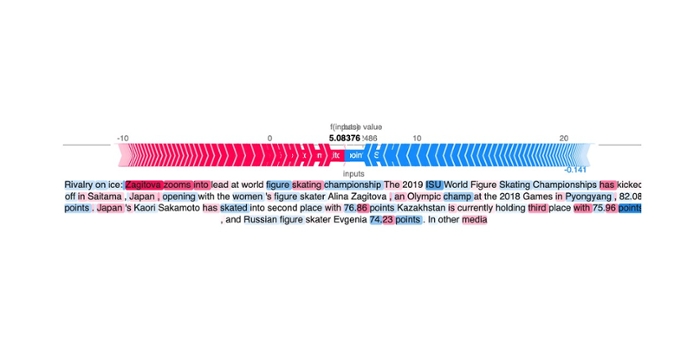 ARTificial Intelligence
AI -Artificial Intelligence- and art seem to be two different worlds in themselves. However, they are closely intertwined. After all, man creates technology and has always strived to improve his condition with it. AI appears to be an opportunity rather than a threat to art.

Jeroen van der Most is an artist and makes art with Artificial Intelligence. His work hangs in museums worldwide and is regularly in the attention of international media. He is currently artist-in-residence at the Responsible IT research group. Jeroen shows in this inspiring session what kind of art he makes with AI. He takes you through the ideas he has for a new work of art that will be made for - and together with - the AUAS.

Time: from 12.30 to 12.50, followed by a 10-minute opportunity for questions and comments.
About the speakers
Suzana Bašić is a researcher with a multidisciplinary background, interested in the effects of AI on society and how we can use AI technology for good. During her research master programme in computational linguistics at VU Amsterdam, she participated in several academic research projects, which was followed by an R&D role in the industry. At the Responsible AI Lab, she focuses on developing and applying natural language processing technologies in a socially responsible way.

Jeroen van der Most is an AI artist: he makes art with data, algorithms and Artificial Intelligence. He explores how AI can bridge the imaginary boundary between ourselves and our environment, serving the ecosystems of the future. He makes autonomous work, but has also created works of art for organizations such as Amnesty International, Sogeti – Cap Gemini, Funda, Radboud University and Nvidia. He is currently artist-in-residence at the Responsible IT research group.