Centre for Applied Research on Social Sciences and Law
Legal Management
The increasing possibilities in the area of knowledge and information technology, increasing attention to compliance and legal quality care and the increasing range of positions within the legal profession are giving rise to new questions for the Legal Management research group.
How can legal services for citizens and organisations best be organised?
Quality of legal services
The quality of legal services is determined not only by the regulatory framework: the quality of the organisation is at least as important. Regulations that are not implemented or enforced, justice that can only be obtained at great cost or after a long wait, or which is poorly explained, is of low quality.
Best practices in organisation of legal services
Key themes within the research carried out by the Legal Management research group include de-legalisation, effective design of processes, use of digital aids and job differentiation. The research group identifies best practices in the area of the organisation of legal services, from which lessons for the future can be taken.
Legal Management & Techhnology
The research line Legal Management & Technology, coordinated by lector Ivar Timmer, investigates the design and use of technology by legal departments and organizations in the context of Legal Management. This research line of the research group Legal Management concerns the use of specialized software for the legal profession. This involves software for decision support (including legal advice), legal information provision, data management, data analysis and online dispute resolution.
The central question in the research is how specialist software for legal practice (legal tech) can become meaningful and justifiable in the context of legal services and legal processes. Associated with this central question are research questions such as:
How can technology be used for people-centered, responsive (government) legal services, applying customization when needed?
When will the use of legal technology lead to efficiency gains that justify the necessary investments in acquisition, development and implementation?
What does the involvement in the design, implementation and use of legal tech require in terms of knowledge and skills within legal teams/departments or organizations?
Legal Tech Lab
The Legal Management & Technology professorship coordinates research conducted by students, faculty and researchers from the Legal Tech Lab (LTL). The lab is a collaboration between education, research and professional practice in the area of technology for the practice of law. More than ten partner organizations from the legal practice are connected to the Legal Tech Lab, and they work closely with each other and with the HvA. From the lab, dozens of students conduct practice-based research in the field of legal tech each year.
The LTL is part of the HvA-wide Center of Expertise Applied Artificial Intelligence, providing a close connection to state-of-the-art developments and applications in the field of artificial intelligence in adjacent fields, such as economic.
mr. dr. A.G. Mein (Arnt)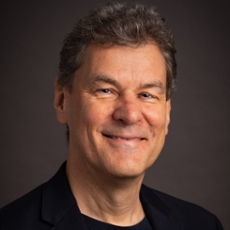 Professor of Legal Management
Tel: 0621155868
a.g.mein@hva.nl
View profile
mr. dr. I. Timmer (Ivar)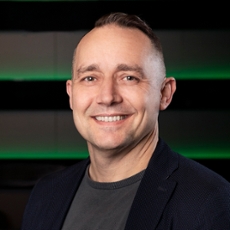 Professor of Legal Management & Technology
Tel: 0621156094
i.timmer@hva.nl
View profile