Erik
Testimonial
Erik grew up in a small town in Friesland and chose Sport, Management and Business in Amsterdam to explore the world. At that moment and time, he did not realise that years later, he would end up living in Canada.
You only get as much out of the programme as you put into it.

Alumnus - Sport Studies - track ISMB
What did you do after graduation?
'I started working in the corporate world at Samsung Mobile in The Netherlands. During my studies I did my thesis in Canada. After graduating in 2013, I kept a strong desire to move back to Canada. It did help that my partner was Canadian. In 2015 we decided to sell all our belongings and move to Canada. We lived in Vancouver for a year and then moved to Vancouver Island in 2016.'
What are you currently doing?
'I am a licensed partner with Engel and Völkers Vancouver Island North, and a real estate advisor. After moving to the Island, it was hard to find a challenging job so this became my new journey.'
What skills/lessons from Sport Studies - track ISMB do you use on a daily basis?
'First of all, the programme gave me the opportunity to study in Australia and do my thesis in Canada. It gave me a wider view on the world, exploring different cultures. Although both countries are Western, their cultures are still quite different. Without the programme, I would most likely never have ended up in Canada. The programme makes you think outside the box and pushes your boundaries, something I still do on a daily basis. That said, you only get as much out of the programme as you put into it.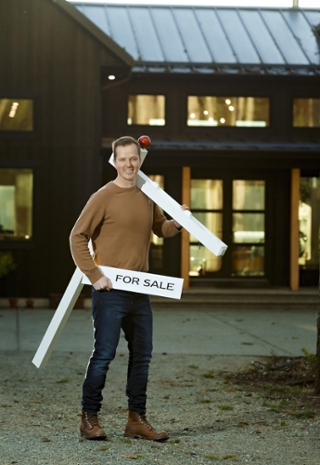 I remember during my studies, I sometimes thought: 'Why don't we go more into depth about marketing, accounting, law, etcetera?' Now I understand why. All those basics help you in the real world. They provide you with enough knowledge to sound smart at the table ;) Another great aspect of the programme was the mentorship, a coach that supports you during your journey. Even now I still lean on mentors to guide me in my career.'
What are you proud of?
'Many things! I am proud to still have meaningful friendships from my time in Amsterdam. Proud that I am able to run a successful business in a different country with in a different language. I believe proud is a big word to use though, I would say I am content with the opportunities that life has given me.'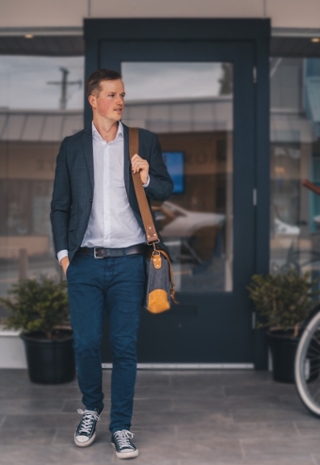 Where do you want to be in 5 years?
'Goal setting was one of the important things during the programme. To be frank, I am not sure if I ever accomplished one of those goals. Typically, we went far beyond the goals that we set. I believe that goals, especially long-term ones, give us direction. In general, my goal would be to help other people succeed with their businesses. When I lived in The Netherlands, I believed that corporate was the way to go. Being self-employed now, I realise how many opportunities you have in life.'
What can the alumni network do for you to facilitate this?
'I am not active in the Alumni Network. But I do believe guidance during or after the programme is essential. As a student, there is so much potential in the Network but you might not be aware of the potential in that phase of your life.'