Faculty of Applied Social Science and Law
Elite sports coordinator faculty Applied Social Science and Law
Hyun Visser
I am Hyun Visser and elite sports coordinator of the Faculty of Applied Social Science and Law. After having completed the programme social work and services myself, I have been working within the social work programme as a teacher and student counselor since 2013. As a child I was always involved with football. In the end I played amateur football at VVSB in the second highest amateur league. After that I was a football coach at the youth academy.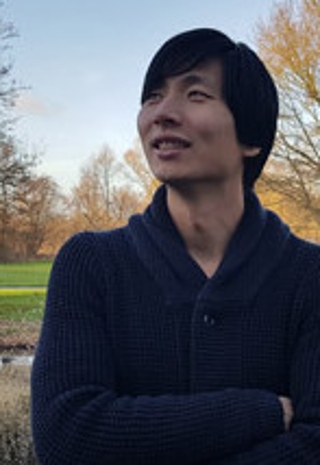 Because of my social interests I then set up a foundation in Indonesia (COP Indonesia). Students do minor development work in the inland of Indonesia where I see time and again how sport can be a means of connecting with each other. Sport makes it easier for people to make contact, learn to work together and deal with hierarchy and discipline. Nowadays I do fitness and kickboxing for sports myself.
Sport quote
"In the end, it's extra effort that separates the winner from second place. It takes desire, determination, discipline and self-sacrifice. Put all these together, and even if you don't win, how can you lose?"
Jesse Owen
Favourite sport
Voetbal
Favourite sport moment
The winning goal of Patrick Kluivert against Milan in 1995.
Favourite athlete
Michael Jordan