Sports Leadership programme
Dennis Vink - Professor of Finance and Investment
Lecturer Sports & Governance module
Dennis Vink is Professor of Finance and Investment at Nyenrode Business University and has been a member of the Academic Board since 2015. His expertise lies in topics that deal with the valuation and assessment of complex financial business cases in the public and private sector.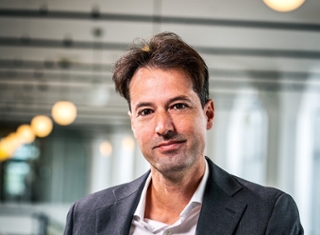 Vink primarily focuses on financial analytics and financial engineering. He has worked with (senior) management at several major corporations, and has published research for the International Center for Finance at Yale School of Management and Princeton Department of Economics.
He has also written papers with Frank Fabozzi on structured finance which have been published in leading European finance and fixed income journals.
As part of the Sports Leadership Programme at Nyenrode, Vink will teach the Sports & Governance module.