Centre of Expertise Applied Artificial Intelligence
Contact
Become part of our community and subscribe to our news letter, to receive all of our updates!
Do you need more information or do you have any questions about the Centre of Expertise Applied Artificial Intelligence? Please get in touch with the core team via: appliedai@hva.nl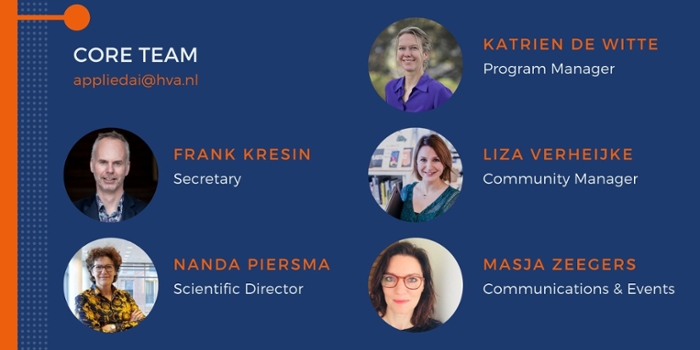 Specific questions about one of our labs?