Would you like to contribute as an Alumnus?
Guest Lectures
Every Friday morning from 10:20 -12:00 (60mins +), the AUSA/AA Leeuwenburg invites industry guest speakers into our digital classroom. Guest speakers are recruited through networking events, conferences, company visits, colleagues connections and alumni. These guest speakers share current industry knowledge, hands-on experiences, innovative practices and interactive discussions with our year 2 Engineering and Operations students. Our alumni guest speakers bring a special interactive atmosphere into the classroom, because of their "being there, done that school experiences".
The online presentations are done in English and managed using MSTeams and Virtual Classroom digital programs because of the COVID-19 situation. Some of our guest speakers have utilized quizzes, polls, kahoot, videos, and interactive games during their presentations to make it fun and interesting for the students.
Interviews
Getting interviewed by students for their SB lessons or Block Assignments
Mini internships (1-3 days)
If the circumstances allows this, so the student can get a real feel and touch of the big world out there.
Pilot Buddy System
We want to link a group of 2nd year students to alumni, who will act as their mentor. You will have a number of regular contact moments to discuss how the student is doing, where they can use a fresh perspective from outside the programme or where they can use inspiration from the work field, so that they get an impression of what can be experienced after their programme. In this way they will be better prepared for their 1st internship in the 3rd year and they can already start building up a network.
Getting involved in our Research Programmes
The Aviation Research Programme carries out applied research to improve and innovate professional practice. Our international researchers and PhD candidates collaborate with students in close collaboration with industry, governments and academic institutions. This ensures a solid connection with state-of-the-art scientific knowledge, as we focus on today's most pressing problems and challenges.
Click here for more information about our research programmes.
If you would like to contribute to one of above opportunities or research projects, please contact Sanne van Dorp.
M.J. van Dorp (Sanne)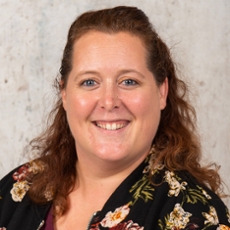 Marketing, Events & Alumnicoordinator
Tel: 0630627750
m.j.dorp@hva.nl
View profile