Sports Leadership programme
About SLP
A high-end executive programme
Transform your personal and professional outlook in eight months! The Sports Leadership Programme is a high-end executive programme designed to guide leaders like you to achieve your goals and ambitions.
Join this unique, intensive programme to gain in-depth insights on the emerging world of sports leadership, and take a holistic approach to analysing the sports ecosystem, focusing on the values of integrity, credibility and sustainability. Applying for this programme takes courage and requires you to reflect on who you are, and who you want to become. You'll participate in online and in-person activities, focus on developing your leadership skills, collaborate with your fellow participants, and learn from experienced professionals from the world of sports and beyond.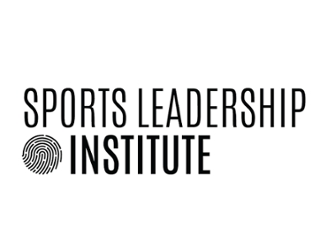 Collaboration between the AUAS and SLI
The Sports Leadership Programme is a joint initiative of the Amsterdam University of Applied Sciences (AUAS) and the Sports Leadership Institute (SLI). The programme was first introduced at Nyenrode Business University in 2014 with the mission to inspire and empower the next generation leaders in sports. As the programme evolved, the SLP was relaunched in October 2020 in partnership with the AUAS.
LIFELONG DEVELOPMENT AT THE AUAS
The world is constantly changing, and as a professional, it's important to stay up to date! As part of our vision for lifelong development, the Sports Leadership Programme is created for experienced leaders who want to further their education and expertise.
As a participant in this programme, you will be part of the Faculty of Sports and Nutrition which has been focused on sports and management for nearly 100 years! You'll study in Amsterdam, a former Olympic city with a cosmopolitan attitude and international allure. And you'll also expand your network in the Netherlands and abroad, joining the ranks of the 100,000+ AUAS alumni.


Other topics