Cities Including Children
Berlin 2017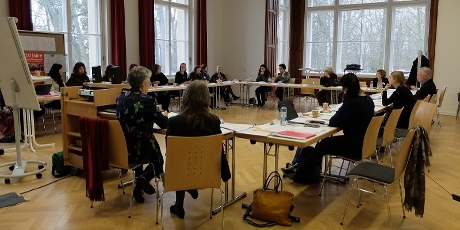 The first transnational meeting took place in Berlin from 8 - 12 March, 2017 at the Sozialpädagogisches Fortbildungsinstitut Berlin-Brandenburg (SFBB). Representatives from all of the participating partners were present.
During the meetings the project plan was discussed, the first intellectual outputs were presented and further planning was made.
Furthermore a number of field visits were held to child care organizations with a focus on the inclusion of refugee and immigrant children and families.
The program of this meeting can be downloaded here
The minutes of this meeting can be downloaded here