Let's talk about...
International conference
On June 21 and 22 2018 the international conference 'Let's talk about…' took place at the Amsterdam University of Applied Sciences.
The aim of the conference was presenting the results of the three year collaboration of the project Safeguarding Young People in Care. Focus of the conference was on how professionals can talk to young people in care about relationships, intimacy and sexuality.
This page contains the programme of the conference, the presentations and the evaluation of the conference.
The plenary lectures of the conference have been recorded and can be watched here .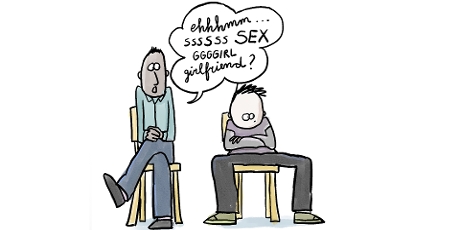 Programme conference
Program June 21
| | |
| --- | --- |
| 12.00 | Registration opened till 17.00 |
| 13.00 | Pre-conference courses for students, professionals and lecturers (see below) in two rounds |
| 16.15 | Official opening Let's talk about...conference |
| 17.00 | Drinks |
| 19.30 | Voluntary extracurricular activities (Red Light District Tour by ex-sexworkers, LGBT Tour) |
Program June 22
08.15

Registration opened till 09.15

08.30

Walk-in

09.00

Opening of the conference
In collaboration with young people living in and professionals working in residential and/or foster care

09.30

The Flag System
Lecture by Erika Frans, developer of the Flag System, Sensoa, Belgium

10.15

To the workshops (coffee/tea will be served at the workshops)

10.30

Workshop round 1: workshops based on the safeguarding young people in care products (see below)

12.00

Lunch

13.00

LGBT in care
Lecture by Christine Cocker, senior lecturer at the School of Social Work of the University of East Anglia, UK

13.45

To the workshops (coffee/tea will be served at the workshops)

14.00

Workshops round 2 (see below)

15.30

To the plenary session

15.45

Interactive theatre workshop and role playing.
In this interactive theatre workshop, you will experience several real-life situations you can encounter as professional when discussing relationships and sexuality with young people in care. Difficult situations and main dilemma's will be mimicked. How would you react? Try out different ways of dealing with the situation and practice with actors.

17.00

Closing of the conference & joint drinks

18.00

End of the conference

Evaluation
Here you can find the evaluation of the conference.