Executive Board
The Executive Board is charged with day-to-day management and is responsible for running the university of applied sciences.
The members of the Executive Board are appointed, suspended and dismissed by the Supervisory Board of Amsterdam University of Applied Sciences.

Remuneration of the members of the Executive Board is set by the Supervisory Board. Its members hold full-time posts. Information concerning remuneration is available in the annual report (in Dutch).

Executive Board Members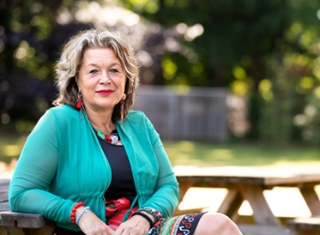 J.E.A.M. (Jopie) Nooren
Chair of the Executive Board
J.E.A.M. (Jopie) Nooren was appointed Chair of the AUAS Executive Board effective 1 March 2021.
Jopie Nooren began her career as an academic staff member and university lecturer at Erasmus University Rotterdam. This was followed by positions at Zorgverzekeraars Nederland (an umbrella organisation for Dutch health insurers) and a director role at the Association for Disability Care Netherlands (VGN). She subsequently joined the board of directors of the Lunet Zorg healthcare institution in Eindhoven. Nooren served as chair of the board of directors at Bartiméus, a national expertise organisation for the visually impaired, from 2013 until 2021. From 2015 until 2021 she was a PvdA senator, holding the role of First Vice President of the Senate of the Netherlands from 2019 on.
Nooren studied Occupational Therapy at Heerlen University of Applied Sciences and Health Policy and Management at Erasmus University Rotterdam (EUR).
Contact
REPRESENTATION AND POSITIONING
Communication and marketing/profiling
Administrative networks, such as the Netherlands Association of Universities of Applied Sciences (VH)
Amsterdam Economic Board
Teacher Training Programmes
GOVERNANCE AND ORGANISATION
Governance, Representative advisory bodies, participatory decision making and internal communication
Student engagement, including student partnerships
Internal communication
Local Consultation and Collective Labour Agreement
Audit and Institutional Research
Well-organised education programme (GGO)
AUAS COMMUNITY
Diversity and inclusion
Student health and well-being
Agile and resilient organisation
Human Resource Management
Complaints, objections and appeals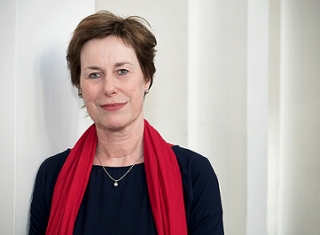 J.G.M.(Hanneke) Reuling
Vice-Chair of the Executive Board
Portfolio holder Operations
On 1 October 2017 J.G.M. (Hanneke) Reuling was appointed Vice-Chair of the AUAS Executive Board. On 1 September 2020 she was named Interim Chair of the board and served in this position until 1 March 2021 when Jopie Nooren joined the board as its new Chair.
Reuling began her career as a policymaker at the Unie KBO (The Association of Catholic Organisations of Senior Citizens in the Netherlands) in Den Bosch. She then became a lecturer and completed her doctorate at the Catholic Theological University in Utrecht in 2004, with her PhD thesis After Eden: Church Fathers and Rabbis on Gen. 3:16-21. In 2006 she was appointed to various leadership roles at Fontys University of Applied Sciences, including Director of Education and Research. In 2013 she became Director of Operations in the Faculty of Social Sciences at the Vrij University Amsterdam (VU).
Reuling studied Theology at the Catholic Theological University of Amsterdam (cum laude).
Contact details
| | |
| --- | --- |
| Secretary: | Silke Möller |
| Telephone: | (020) 595 23 42 |
| Email: | |
FINANCES
Financial governance
Planning and control
OPERATIONS
Strategic information policy, digital AUAS
Campus real estate and accommodation
Safety and Security policy
Sustainability, including occupational health and safety, and environment
Service provision
Development of service provision and the BVO
Facility, ICT and administrative policy
Valorisation and project support, including Holding HvA
KANSfonds Advisory Committee Member, Hilversum
Augustijns Instituut Policy and Advisory Committee Member , Eindhoven/Utrecht
Foundation Thomas More Advisory Board Member, Den Bosch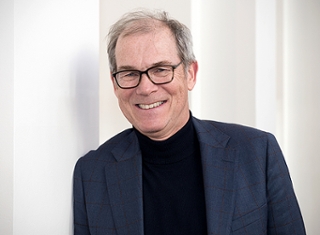 G. R. (Geleyn) Meijer
Rector
G. R. (Geleyn) Meijer (1960) joined the AUAS Executive Board as Rector on 1 July 2018.
Meijer began his career by holding consultancy roles at software companies, such as Logica and CMG. From 2005 until 2009 he was senior lecturer-researcher at the Human Computer Studies Laboratory of the University of Amsterdam. In 2011 he became Dean of the AUAS Faculty Digital Media and Creative Industries, and prior to that he was a partner at Logica for a few years and director of strategy at Logica Management Consulting Netherlands. in his role as Dean he was closely involved in the development of the Centre of Expertise Amsterdam Creative Industries Netwerk, the Knowledge Mile, the Master Digital Design and the Digital Society School.
Meijer studied Physics at the UvA and obtained a doctorate there in 1991 in Robotics and Information, researching how you can teach robots to handle unexpected situations in production processes via artificial intelligence.
Contact details
EDUCATION AND RESEARCH
Education vision and portfolio policy, including Life-long Learning
Quality assurance Education & Research, including quality agreements
Curricula development, including personalised and flexible learning pathways
Digital transformation of Education & Research
Research strategy, including research group policy
Internationalisation, such as U!REKA
Open science
INNOVATION AND IMPACT
Aligning developments in professional practice with Education & Research
Rich learning environment, including alumni relations
Entrepreneurship, valorisation and outreach
Member of the Supervisory Board of Connecting Sustainable Cities (VerDuS) - National Governance Body SIA (Taskforce for Applied Research)
2018 - Chairman of the Foundation Cello Octet, Amsterdam
2015 - Supervisory Board Member of Waag Society, Amsterdam
2010 - Board Member of COMMIT www.commit-nl.nl
Portfolio overlap
The focus areas of the members are divided into portfolios that occassionally overlap. The overall division creates clarity and balance in the portfolios in terms of content. However, certain strategic and important developments, such as digitalisation, valorisation and privacy are steered collectively, in close collaboration with the deans sitting on the CBO (Central Executive Council).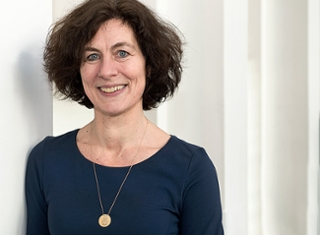 M.N. (Maaike) Lürsen
Secretary
Lürsen has been the secretary of the university of applied sciences since September 2016. The secretary heads the Executive Staff and is responsible for the management and running of the Executive Board's and the deans' policy agendas, as well as the coordination and organisation of the integrated planning and control cycle.
As Chief Security Officer (CSO), she is also responsible for integrated security and the formulation of the strategic policy in relation to integrated security for the university of applied sciences.
Contact details
General contact details for the Executive Board
Post address
Postbus 1025
1000 BA Amsterdam
Visitors address
Wibautstraat 3B
1091 GH Amsterdam