Executive Board
The Executive Board is charged with day-to-day management and is responsible for running the university.
The members of the Executive Board are appointed, suspended and dismissed by the Supervisory Board of Amsterdam University of Applied Sciences.

Remuneration of the members of the Executive Board is set by the Supervisory Board. Its members hold full-time posts.

Executive Board Members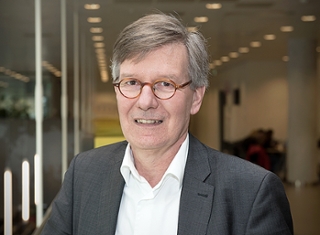 H.M. (Huib) de Jong
Executive Board Chairman
Huib de Jong (1954) was appointed Rector of the Amsterdam University of Applied Sciences (AUAS) and member of the Executive Board of the UvA-AUAS on 1 March 2013. Following the administrative demerger of the UvA-AUAS on 1 March 2017, De Jong became not only Rector but also acting Chairman of the AUAS Executive Board. On 8 June 2017 this position was formalised as he became the official AUAS Executive Board Chairman. He also served as interim Rector of the AUAS from 8 June 2017 until 30 June 2018.
His career began in 1981, at the University of Twente (UT). Here he served as a university lecturer and was subsequently appointed professor of the General Principles of Law at UT's Faculty of Public Administration in 1991, a position that he held until September 2019. After serving as Dean of that same faculty for a period, he was appointed as a member of the UT Executive Board, holding this role from 2000-2004. In 2006, he joined the University of Applied Sciences Utrecht (HU), where he served as vice president of the Executive Board until 2013. At HU his portfolio included education, research and human resources policy.
De Jong studied Dutch Law at Erasmus University Rotterdam (EUR) and obtained his doctorate from the UT in 1989 with a thesis on the quality of local governance in the Netherlands.
Contact details
REPRESENTATION AND POSITIONING
Alumni relations
U!REKA governance, MBO-HBO platform, G6 (association for urban universities of applied sciences in the Randstad region)
Communication and marketing/profile
Association of universities of applied sciences
Amsterdam Economic Board
GOVERNANCE AND ORGANISATION
Representative advisory bodies
Student engagement
Internal communication
Local Consultation and Collective Labour Agreement
Audit
Complaints and objections
Student health and wellbeing
Human resource management
Diversity and inclusion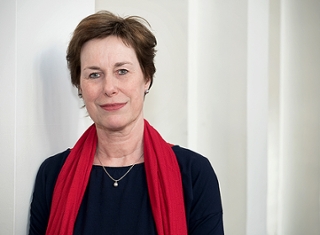 J.G.M.(Hanneke) Reuling
Executive Board Vice Chairman
On 1 October 2017 J.G.M. (Hanneke) Reuling was appointed Vice Chairman of the AUAS Executive Board.
Reuling began her career as a policymaker at the Unie KBO (The Association of Catholic Organisations of Senior Citizens in the Netherlands) in Den Bosch. She then became a lecturer and completed her doctorate at the Catholic Theological University in Utrecht in 2004, with her PhD thesis After Eden: Church Fathers and Rabbis on Gen. 3:16-21. In 2006 she was appointed to various leadership roles at Fontys University of Applied Sciences, including Director of Education and Research. In 2013 she became Director of Operations in the Faculty of Social Sciences at the Vrij University Amsterdam (VU).
Reuling studied Theology at the Catholic Theological University of Amsterdam (cum laude).
Contact details
| | |
| --- | --- |
| Secretary: | Silke Möller |
| Telephone: | (020) 595 23 42 |
| E-mail: | |
FINANCIAL POLICY
STRATEGIC INFORMATION POLICY
SURF
Digital transformation & Acceleration plan
CAMPUS REAL ESTATE
FACILITY POLICY
INTEGRAL SAFETY POLICY
SUSTAINABILITY, OCCUPATIONAL HEALTH AND SAFETY, AND ENVIRONMENT
EDUCATION AND RESEARCH FACILITIES
Library, media and events
Educational systems
Student facilities (such as student housing and international students)
Valorisation and project support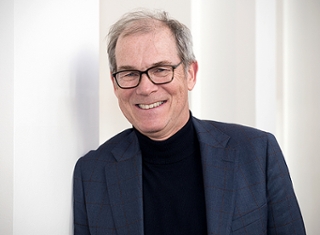 G. R. (Geleyn) Meijer
Rector
G. R. (Geleyn) Meijer (1960) joined the AUAS Executive Board as Rector on 1 juli 2018.
Meijer began his career by holding consultancy roles at software companies, such as Logica and CMG. From 2005 until 2009 he was senior lecturer-researcher at the Human Computer Studies Laboratory of the University of Amsterdam. In 2011 he became Dean of the AUAS Faculty Digital Media and Creative Industries, and prior to that he was a partner at Logica for a few years and director of strategy at Logica Management Consulting Netherlands. in his role as Dean he was closely involved in the development of the Centre of Expertise Amsterdam Creative Industries Netwerk, the Knowledge Mile, the Master Digital Design and the Digital Society School.
Meijer studied Physics at the UvA and obtained a doctorate there in 1991 in Robotics and Information, researching how you can teach robots to handle unexpected situations in production processes via artificial intelligence.
Contact details
EDUCATION POLICY
Education vision and portfolio policy
Quality assurance
Portfolio and curricula development
Digital transformation
RESEARCH POLICY
Professor policy
Priority areas and Centers of Expertise
Open science
Research partnerships, such as City Deal, European network
INNOVATION AND IMPACT
Internationalisation, such as the U!REKA consortium
Alliantie U
Entrepreneurship, valorisation and outreach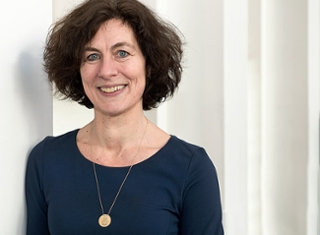 M.N. (Maaike) Lürsen
Secretary
Lürsen has been the secretary of the university of applied sciences since September 2016. The secretary heads the Executive Staff and is responsible for the management and running of the Executive Board's and the deans' policy agendas, as well as the coordination and organisation of the integrated planning and control cycle.
As Chief Security Officer (CSO), she is also responsible for integrated security and the formulation of the strategic policy in relation to integrated security for the university of applied sciences.
Contact details
Post address
Postbus 1025
1000 BA Amsterdam
Visitors address Executive Board
Wibautstraat 3B
1091 GH Amsterdam