Amsterdam School of International Business
SAP Education Center at AMSIB
SAP software for educational purposes at the Amsterdam School of International Business
Are you looking for an intern or employee that possesses hands-on experience with enterprise application software? AMSIB students are acquainted with the products of the international market leader in business software companies, SAP. Just like international companies, AMSIB considers SAP as an essential prerequisite for a successful international career.
SAP software for educational purposes
AMSIB uses SAP software for educational purposes since 1997. Our students learn how business processes are integrated and how these are supported by the software products like SAP ERP, SAP SCM, SAP CRM and SAP BI. They perform hands-on process assignments in one of these products in courses such as, Business Information Technology, Management and Finance, Finance and Control, Accounting and Control in ERP and Business Process Stimulation.
SAP Education Center
The SAP Education Center is the center of all SAP related teaching activities at AUAS. Next to organising and delivering SAP education, the center is also an active member of the SAP University Alliance and of the VNSG (the Dutch SAP user group). Because of this membership the center is in close contact with other universities, the corporate world and business consulting firms.
About SAP
SAP stands for Systems, Applications and Products (in data management). The SAP company started more than 40 years ago in Germany. SAP is market leader in the business for enterprise application software and its products are used worldwide. SAP software is used by large corporate enterprises, mid-sized companies, governments and non-profit organisations.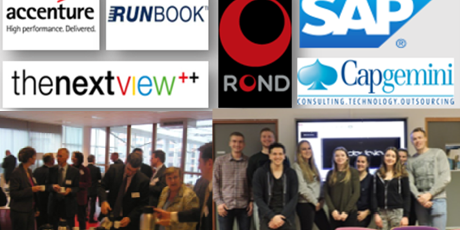 Contact information
Please contact our Associate Director Business Development, Mr. Bjorn van den Berg for more information about the SAP at AMSIB, or to connect with our students for an internship or a job position.