Centre for Applied Research of the Faculty on Digital Media & Creative Industries
Creative Media for Social Change
Creative Media for Social Change
Whether it's booking a holiday online, the interactive information pillar in a museum or a great concert being live-streamed, media are playing an increasingly important role in our daily lives. How we communicate with each other and what we discuss have changed tremendously, which influences our relationships. The research group Creative Media for Social Change investigates the way in which connections are laid between organisations and end users in our media society.
How can organisations harness the opportunities provided by various media to improve their services and enhance the experience for their audience? In order to answer this, the professorship engages in empirical research, in particular applied research. This means we collect our data in the arena of the end user, using such methods as experiments, surveys, observations, panel discussions and in-depth interviews. Whether it concerns a visitor to a museum, festival or stadium or someone following an event remotely via media, the end-user experience remains the focus.
Connections
We do not study the experience of the user in and of itself. We look at how users connect to an organisation, event, social issue, network or ecosystem via media. This can concern connections between customers and stores, visitors and museums or participants and events. The connections are of interest because of the commercial, cultural and/or social value being created.
Contribution to the professional field
Our knowledge of how people connect to organisations via media not only allows us to contribute to developing theories on mediasation, but also to make a concrete contribution to the professional field. Together with students, lecturers, researchers and professionals from the field, the research group Creative Media for Social Change is developing tools to allow organisations to be better able to make their own choices. The ways in which we do this include using research results to create business models and marketing and communication strategies, or formulating recommendations on the design of shops, museums and festivals, both in a physical sense and online.
Would you like more information about a researchproject, are you curious about the possibilities for collaboration or do you have another question? Please contact Tamara Witschge.
The research group Creative Media for Social Change is one of the eight professorships that together form the Centre for Applied Research of the Faculty of Digital Media and Creative Industries of the Amsterdam University of Applied Sciences (AUAS).
T.A.C. Witschge (Tamara)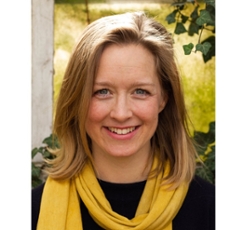 Professor Creative Media for Social Change
Tel: 0642100164
t.a.c.witschge@hva.nl
View profile