#1 A day with an Aviation Alumnus: Mathijs Marttin
It's been two years since Mathijs Marttin graduated in Aviation Studies at the Amsterdam University of Applied Sciences. Now, two years later, I visited Mathijs at his current workplace: JetSupport.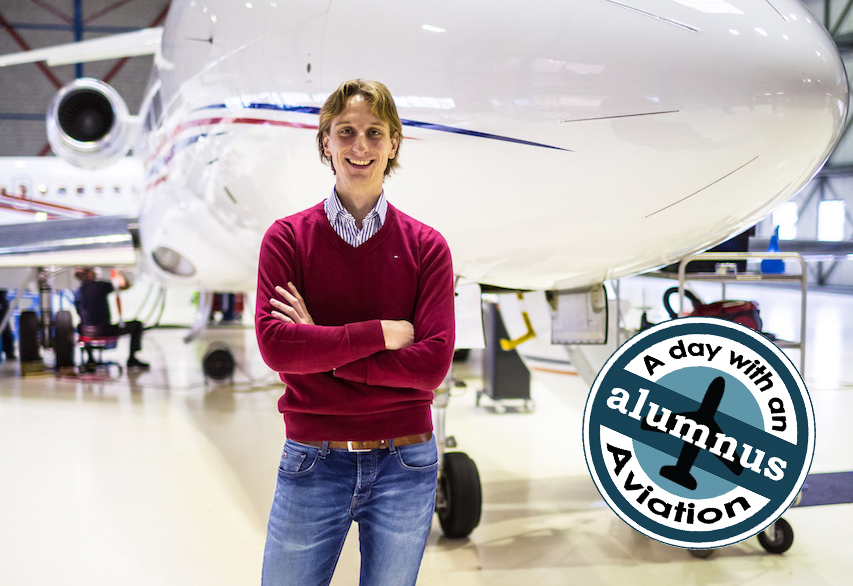 Mathijs graduated in the summer of 2014, but he was already working for the Aviation Academy for a year, next to being a student there. When he graduated, he kept on working at the Amsterdam University of Applied Sciences (AUAS). At the AUAS, Mathijs worked with different companies to apply theories about process optimization and to study their applicability. Thus, he built his own small network. When Mathijs noticed a vacancy on LinkedIn at one of the companies he worked with, he didn't hesitate and applied for the job. "From then on, it went pretty fast" he says. "Within a month I was working here at JetSupport".
JetSupport is a maintenance organisation at Schiphol-East. The company maintains business and corporate jets and special mission aircraft (Dutch Coastguard aircraft).
"Within JetSupport I am a maintenance controller. My department is the Maintenance Control Centre, and it is pretty much a central department within the company" Mathijs explains. "My job is to try and satisfy the customer by demanding his commands and setting up a quote, in which an offer is made for what price and what time JetSupport can repair his aircraft". This repair can be anything, from AOG to a large inspection. Mathijs' job is to be the connecting factor between the customer and the engineers. He thus makes sure that all needed tooling for the engineers is available, all needed parts are ordered, all job cards are ready and all other requirements are arranged, for example the test running of engines at Schiphol.
"Together with the engineer I have the responsibility to make sure the 'project' of a certain customer is fulfilled within the amount of time and money which is agreed on. As Maintenance Controller, we check the amount of hours engineers have spent and how much time they will need for the remaining tasks." Mathijs explains. "So there actually is quite some pressure on the work we do, and I do feel responsible. But that's also the nice part of the job, the diversity and the responsibility. One minute you're calling with the engine shop to talk about engine repairs, and the next minute you're talking with the customer about the price."
A normal day for Mathijs is diversified. When he handles a project and starts in the morning, he usually first checks what has been done in the night before and if there are things he has to handle right away. Then, there is a meeting to discuss all projects. Thereafter, Mathijs answers questions from customers and sets up new quotes. Also, Mathijs discusses with engineers how the repairs go and if they need anything. If engineers need parts, for example, Mathijs will order them in the afternoon to make sure the parts will be delivered on time.
When Mathijs is asked if he uses the gained knowledge from his education he's very positive. "Actually, yes, on matters where I had not expected it. For example, a lot which has been taught in aircraft systems (vliegtuigsystemen) and propulsion (voortstuwing) is daily work. When an engineer says he needs a certain part, you should know where in a manual you can find it. Of course, there also are many things you don't learn at school, but you'll learn those things quick enough at the company you work for". Mathijs concludes that he is also working with people here, just like at school. What he sees is that when you approach someone, that approach may have to be different for everyone, because you are coping with different personalities.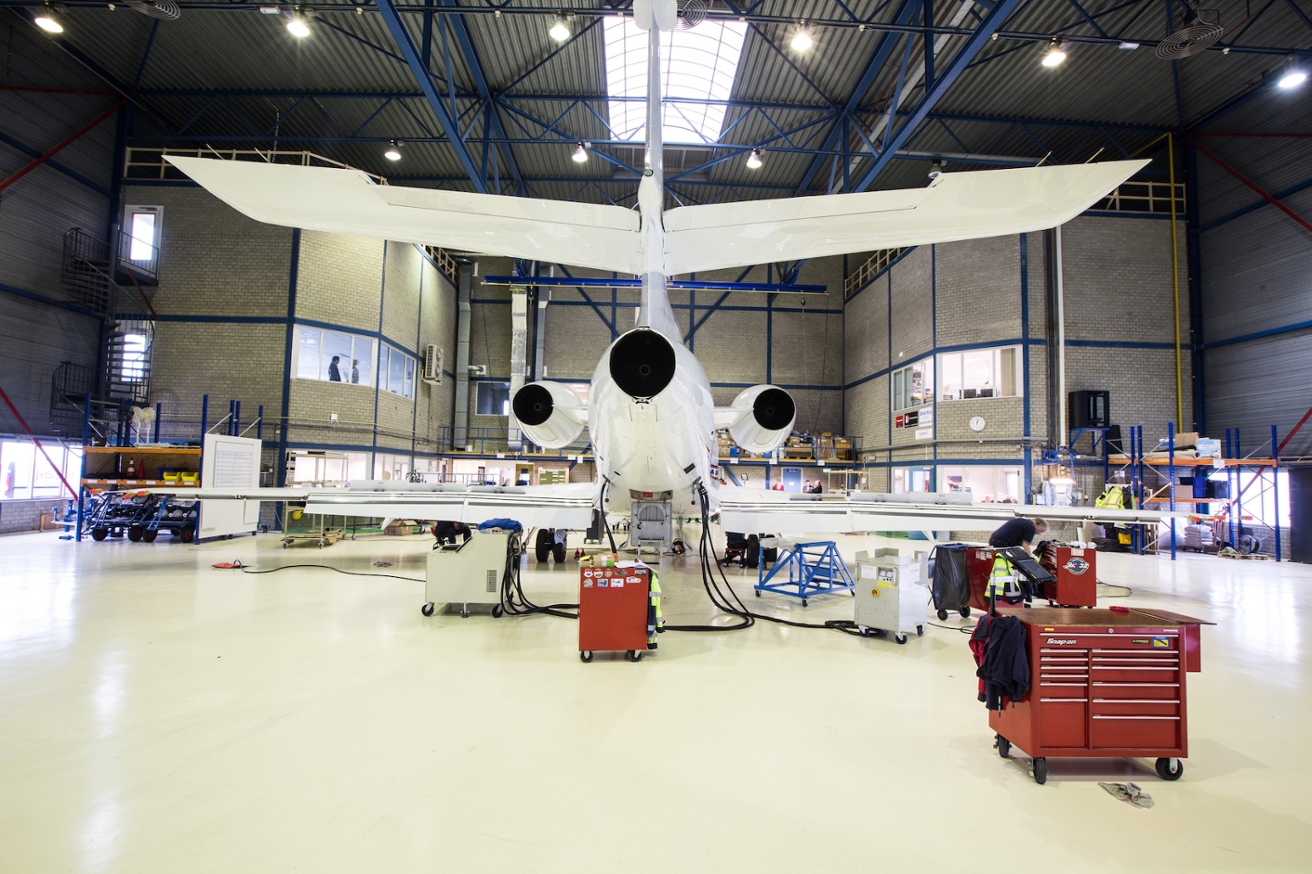 All in all, Mathijs has a good time at JetSupport. "It's a challenging job, but I'm developing myself. I've become a lot more assertive for example. I'm having fun everyday, with nice colleagues".
On a last note, Mathijs also addresses some tips for current Aviation Academy student. He says that motivation is very important. He thinks that hard effort at school will pay off and mostly enthusiasm, interest and motivation will get you the job.
The "A day with an Aviation Alumni" blog is an initiative of the research programme of Aviation and aims to give everyone in- and outside the Aviation Academy a nice view of what comes after graduating at the Aviation Academy.
Text by: Mark van der Kolk