Centre for Economic Transformation
Projects
Where research, education and practice come together.
A lot is already happening within AUAS in the field of economic transformation. The Centre for Economic Transformation consists of several departments, where research is conducted within one of the four key transformations; The Sustainable & Circular Transformation, The Energy Transformation, The Transformation of Labour and the Digital Transformation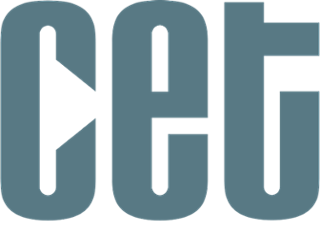 As a European Urban Innovative Actions project, Resilio is developing smart blue-green roofs. These roofs can collect and retain rainwater, which helps maintain the vegetation in times of drought and keep the neighbourhood cool. These roofs are equipped with control technology and sensors, anticipating changes in the weather. Resilio's Urban Economic Innovation Team is discovering how to attain an end-product that satisfies all project partners. In addition, Resilio is looking into the necessary organisational requirements and preconditions for the successful realisation and upscaling of the blue-green roofs. The roof project is very much in line with the CET's goals, because it poses an innovative answer to one of the greatest challenges of our time: climate change. We are looking for new concept business models, in which parties no longer play a traditional role, but have to undergo a true transformation.
Collaborative Networks for Sustainability (CONESU) are emerging rapidly to address urgent societal challenges. Collaborative networks are unlike traditional forms of organisation: they are loosely structured collectives of different, often competing organisations, with a dynamic membership, and they usually lack legal status. However, they do not emerge or organise on their own; they need network orchestrators to manage their activities and participants. Network orchestration is a new profession: there are no guidelines, handbooks or good practices on how to perform this role. Neither is there any professional training or a professional association representing network orchestrators. This project aims to foster the professionalisation of the network orchestrator role by generating knowledge and by developing and testing facilitation tools to improve the performance of collaborative networks in terms of collective value creation (network level) and private value capture (network participant level).
New digital techniques, such as big data and artificial intelligence, cause disruption in various sectors of the economy, for example in the financial sector. Because new entrants such as FinTech companies use a fundamentally different revenue model and business operations, the disruption also poses a challenge for their regulators and customers. Together with eight FinTech companies and the sector organisation, corporate governance standards are being developed for non-bank SME financiers so that they can take up a legitimate market position. It is important that potential customers, government and regulators are aware of this development and have confidence in the financial products that a FinTech company provides. The developed standards will help (potential) SME customers to recognise the added value of this new FinTech subsector that is emerging alongside the banking sector.
This project focuses on the opportunities for humanoid robots to innovate service encounters in physical stores. Due to fierce online and offline competition, changing consumer behaviour and the impact of the Coronavirus crisis, small and medium-sized retailers are being forced to innovate and transform their business. Driven by the rise of artificial intelligence, robots represent an upcoming form of digital technology that offers retailers new ways to innovate their in-store service. In this project, we explore the possibility of using a humanoid robot in a store to enhance service processes and, by using the cognitive capacity and learning skills of the robot, make these processes more personal. We explore preferences of consumers and employees in robot interaction and generate first-hand knowledge on how to transform in-store service encounters into more personal 'high-tech, high touch' experiences. In this project, we pay special attention to the implications of robot usage for both consumers and employees (roles, skill development), contributing to the discussion of the implications of robotics at large.
Professionals have been finding themselves in an unprecedented situation since the Coronavirus outbreak in March 2020, which has deeply impacted and transformed the way we work. Many teachers and researchers have been working from home since the COVID-19 pandemic started. The pandemic resulted in a sudden digital educational transformation, impacting both the quality of the work and the skills required to do the work. In addition, this sudden requirement to work virtually and from home has triggered a social transformation, affecting the way in which professionals work together and how it feels. In The Work Lab, we study the short-term and long-term impact of digital and social transformations among professionals working at the Amsterdam University of Applied Sciences and professionals working for Dutch municipalities. Research results have been translated into practical tools that can help decrease the negative effects of this transformation and strengthen the positive effects.
The goal of the Erasmus+ Urban GoodCamp project is to help Higher Education Institutes (HEIs) to contribute to 'making cities and human settlements inclusive, safe, resilient and sustainable' (UN Sustainable Development Goal 11) by creating and actively engaging urban communities of practice, as well as developing and implementing multidisciplinary learning interventions for the stakeholders inside and outside of the university developing real-life solutions to pressing urban challenges. The project will be conducted in seven European cities (six of which are capital cities) divided into three areas of urban focus: Circular Economy - Waste Management, Urban Biodiversity and Sustainable Communities. We believe that success in urban development can only be achieved through an integrated approach, where strong partnerships between local citizens, civil society, industry and various levels of government are deemed necessary. In this, the HEIs are crucial in taking the role of anchor organisations and leading transformational change in their urban environments.
Recent evidence signals an upsurge in Africa's use of digital trade in a response to COVID-19 restrictions. Yet consumer traffic on online marketplaces in Africa still has vast untapped potential. One way to tap this potential is to provide reliable information about e-marketplaces for the use of sellers, buyers, companies and policymakers across the continent. In a project for the International Trade Centre, the Centre for Market Insights (CMI) at AUAS mapped out the African businessto-consumer online marketplace landscape. For this, we collected data on 631 online marketplaces and 2000 marketplace websites across the African continent. Our research report was based on data and analysis using Africa Marketplace Explorer: an online analytical tool that can be applied to anything developed by the Centre for Market Insights (CMI). Our project data were supplemented by data on Africa's e-commerce ecosystem and by case studies of the largest African marketplaces. As such, our project offered relevant and novel insights into policymakers and entrepreneurs alike.
The project that best exemplifies our Fashion Research and Technology's research programme is the Fieldlab 3D Knit, funded by ClickNL. Together with the Dutch organisation for fashion MODINT and the Centre of Excellence COECI, the Fieldlab brings together Dutch industrial partners and cutting-edge artists, designers and researchers for the creation of innovative product service systems. In the Fieldlab, four projects look to develop novel industrial interpretive frameworks: systems for a new knitting industry, personalised production via body-scanning, localised manufacturing owing to distributed manufacturing, and the integration of electronics and brand-new technical yarns to make people more capable.
Discarded items such as sofas and mattresses usually go from being collected as bulky waste to being burned in an incinerator. That's a pity, because these products and their ground resources are often still usable. Making a change to this waste cycle, however, is a perilous affair. For instance, citizens would need to deposit their waste differently and the municipality would need to collect it differently. The laws would need to change too, because in the eyes of the law, waste can currently only be used as waste. In short, the entire system would need to be overhauled. The Amsterdam municipality has started a number of pilots but needs an overarching vision. Experts from the Urban Technology (UT) research programme are outlining future scenarios from multiple AUAS disciplines. This process is coordinated by the Circular Design and Entrepreneurship professorship. In addition, the research team organises workshops with employees from the municipality to fine-tune a mutual future scenario, identify knowledge gaps and determine AUAS's possible research contribution.