Innovative toolkit for small and medium-sized entrepreneurs
New digital platform with innovative toolkits for entrepreneurs
Event

Dr. Ingrid Wakkee and Dr. Burcu Kör, partners of project Innovating Digitally, will explain the importance and value of digital innovation among small and medium-sized enterprises at the Innovation Festival North-Holland. As part of an international multiplier project, they will demonstrate a new digital platform with innovative toolkits for entrepreneurs.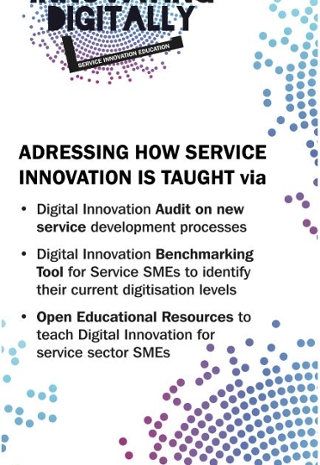 The Digital Innovation project is an international collaboration between six partners and is funded by the European Commission's Strategic Alliance program. Together, the researchers are working on the Digital Innovation Project to provide digital innovation benchmarking tools and problem-based learning through open educational resources. These insights, tools and learning resources are based on extensive literature research and interviews with experts in innovation.
Visit the Innovating Digitally website for more information or the project page on the website of Amsterdam University of Applied Sciences.
The Region of North Holland is hosting the Innovation Festival on Thursday 27 October 2022 for all entrepreneurs, policymakers and others who make innovation possible.
12.30 tot 17.30 uur at CupolaXS in Haarlem

After the plenary part, there will be partial sessions from 13:15 - 15h, including the Innovating Digitally Project