Project SmartUp: from research to tools
Four practical products for entrepreneurs and educators
9 Feb 2022 21:13 | Entrepreneurship

Early detection of problems within a company is important to increase the company's chances of survival. It is not only the entrepreneur who plays a role in this, but also advisers can help. Within the SmartUp project, research has been done into the various business phases and the problems that can arise in them, and tools have also been developed to analyze the phase in which a company is.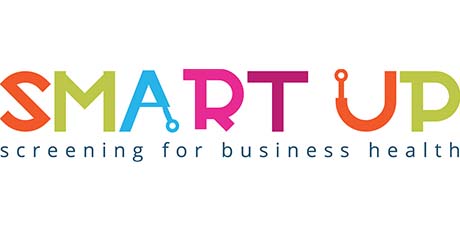 The goal of SmartUp is to identify and interpret early warning signs of a business crisis. This offers the opportunity to take measures in a timely manner, increasing the chance of survival or even growth of the company.
An international consortium has worked hard for two years on the project and SmartUp has launched four products, all available online. As a teacher you can integrate SmartUp products in a course:

SmartUp Framework - for educational institutions, organizations and policy makers: a comprehensive document that provides basic knowledge about early detection.
SmartUp Curriculum – for educators, trainers and business advisors: modules with knowledge and tools for timely intervention in the event of a business crisis.
SmartUp Online Course – for entrepreneurs: entrepreneurs follow a learning path about management and entrepreneurship. It provides support in preventing a crisis by being able to intervene quickly.
Business Health Check – for entrepreneurs: it is a questionnaire that entrepreneurs can use to find out whether there are possible (early) signs of a crisis, so that they can take action (in time).
For teachers and trainers
By increasing the knowledge and attitudes of educators and business consultants on business failure, SmartUp impacts the effectiveness of entrepreneurship training. These resources can be used in classroom learning sessions, workgroup sessions, online training sessions, or in one-on-one coaching.

Check the trainer's guide
Erasmus+ Program
SmartUp is a project under the Erasmus+ program funded by the European Union through the scheme 'Cooperation for Innovation and the Exchange of Good Practices', which supports cooperation in education and training.